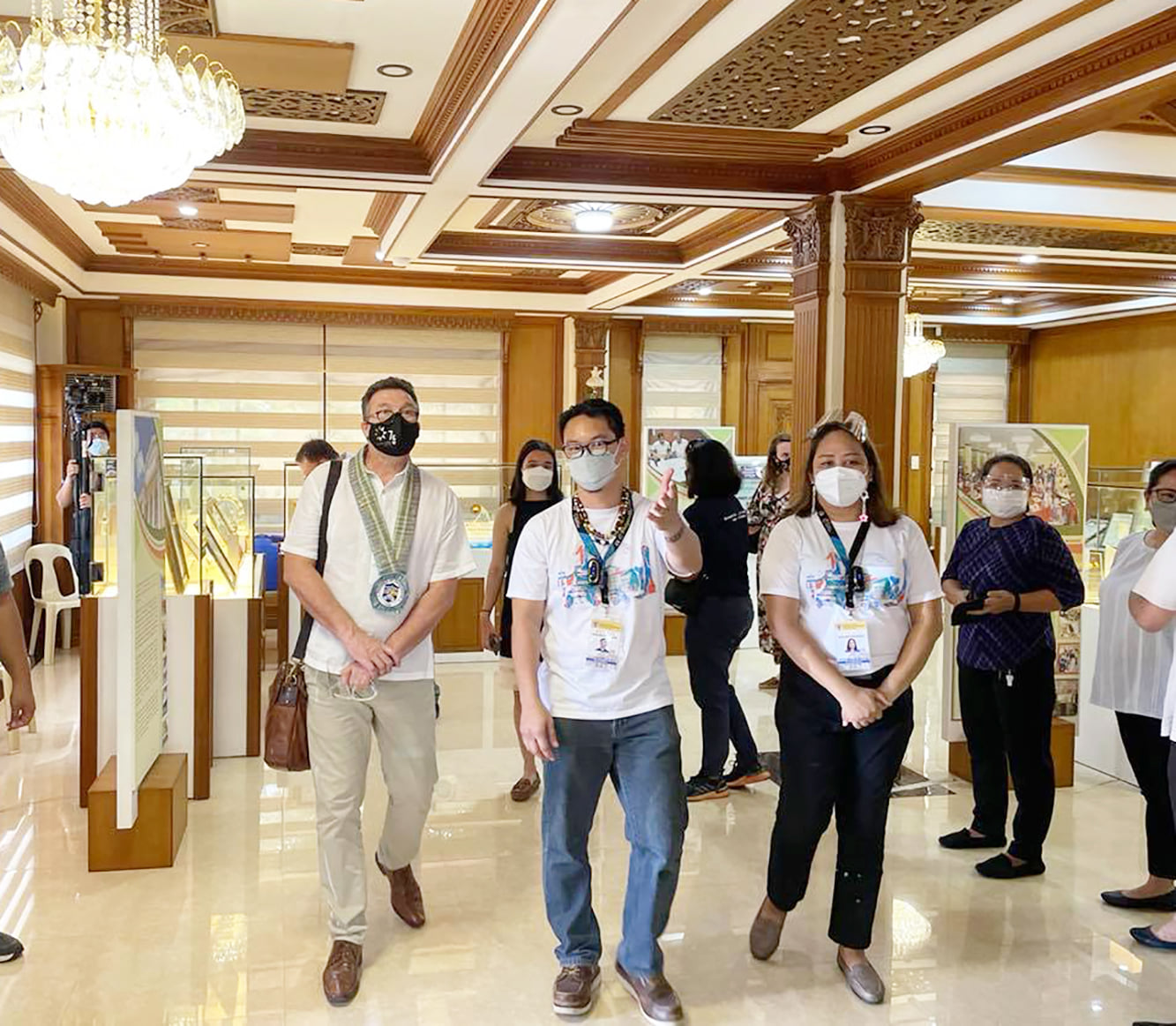 LINGAYEN–The Provincial Tourism and Cultural Affairs Office provided tour guiding services during the visit of Acting Australian Ambassador to the Philippines, Honorable Richard Sisson, and accompanying delegates this morning, July 16, 2021.
The diplomat paid a courtesy call to the Provincial Government of Pangasinan headed by Honorable Governor Amado I. Espino III at the Provincial Capitol Building. Right after, the group was toured around the Provincial Capitol Complex, showcasing the Veterans Memorial Park, the Abong na Dayew (Hall of Fame Building), Lingayen Beach, and the Pangasinan Casa Real.
One of the highlights of the tour was visiting the Australian Navy Marker located at the Veterans Memorial Park. The marker serves as a continuous reflection of the service and sacrifices of the Royal Australian Navy, who fought alongside Filipino soldiers to achieve freedom for the Republic of the Philippines during World War II.
/PTCAO-Cultural Affairs Division
Photos courtesy of Joanna Marie A. Episcope, Jenny Joy C. Napolitano and Maria Beatrice R. Ramos