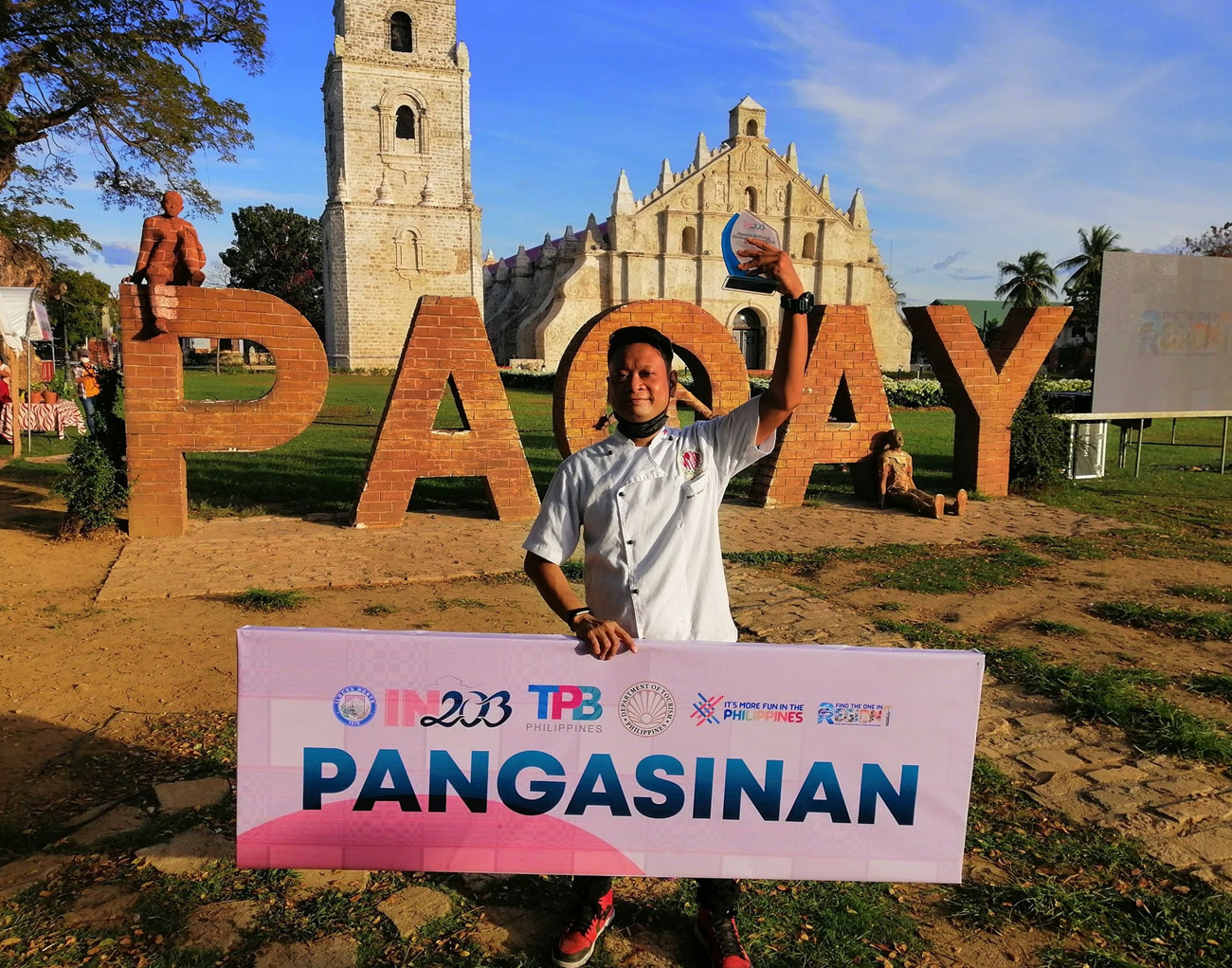 Pangasinan bags 2nd Place in the Ilocano Culinary Competition and Exhibit in Ilocos Norte
Chef Ruben Ignacio, together with Chef Kenneth Arrieta, both from Lingayen, Pangasinan, bags the 2nd place in the Ilocano Culinary Heritage Competition and Exhibit held last February 2, at the Paoay Church Complex, Ilocos Norte.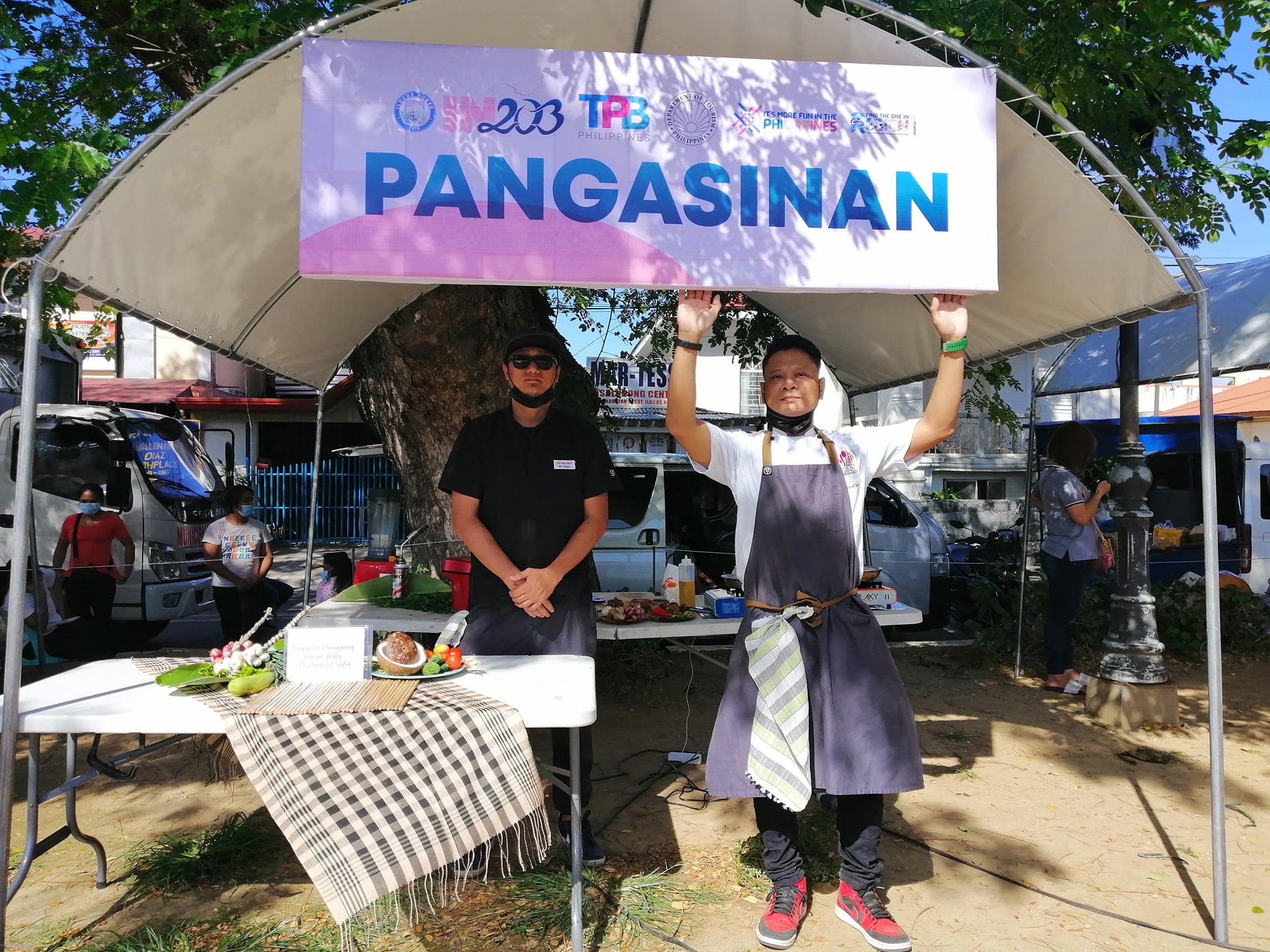 The event is one of the component activities of the 203rd Founding Anniversary of the Province of Ilocos Norte. It is the first "Ridge and Reef" culinary competition that aimed to promote culinary tourism and at the same time showcase the traditional and local recipes in the region.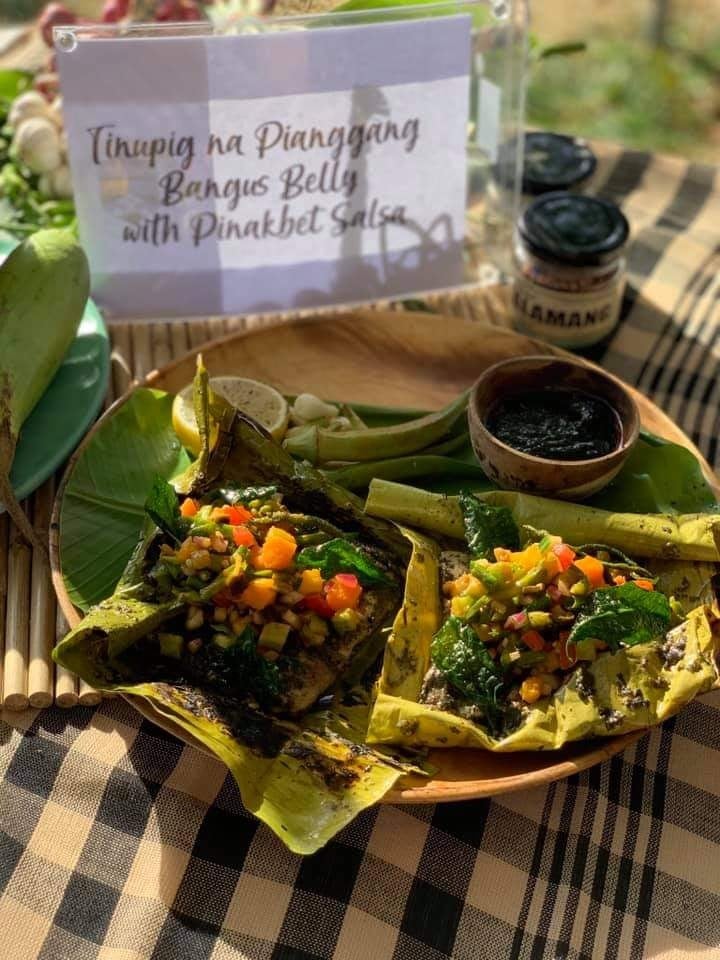 Chef Ruben and Chef Kenneth represented the Province of Pangasinan and showcased their own version of pinakbet called "Tinupig na Pianggang Bangus Belly with Pakbet Salsa".
Congratulations to Chef Ruben Ignacio and company for showcasing the best of our culinary heritage in Pangasinan!
Photos by Ruben Ignacio Jr.
/MBRR