LINGAYEN, Pangasinan – The Provincial Government of Pangasinan, led by Governor Amado "Pogi" I. Espino III, celebrated the 442nd founding anniversary of the province of Pangasinan and officially opened the 13th Pangasinan Tourism and Trade Expo at the Capitol Beachfront on April 5, 2022.
With the word "asin" at the heart of its name, the province of Pangasinan is known to be one of the top producers of salt in the Philippines. This significant commodity embodies the identity of Pangasinan and Pangasinenses as Archbishop Socrates B. Villegas of the Archdiocese of Lingayen-Dagupan emphasized in his homily during the Misa na Pisasalamat held at the historical Sison Auditorium in Lingayen.
"Our forefathers preserved Pangasinan by the salt of sacrifices," Archbishop Villegas shared. "Salt is a component of contracts, of promises, and of word of honor. Our forefathers exchanged salt in agreement. This is because salt is constant. Salt does not change.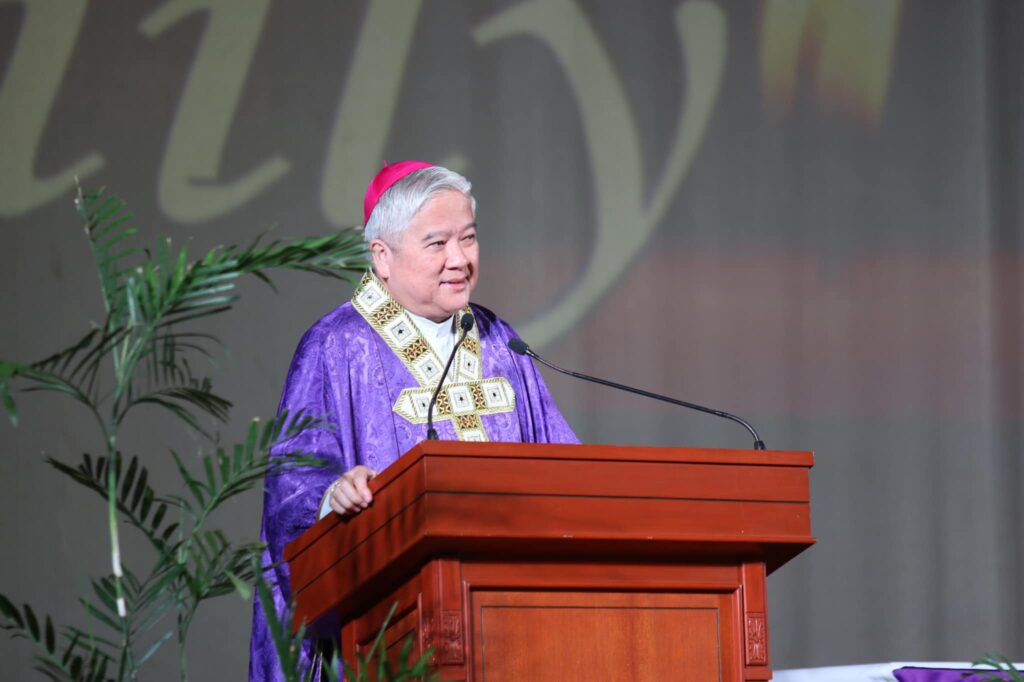 "Let us preserve what we have received from our forefathers, be responsible for future generations, add flavor to our tasteless and bland lives, and to stand and honor our word," Archbishop Villegas imparted to the guests present at the Sison Auditorium as he ended his homily.
After the Misa na Pisasalamat, Governor Espino was joined by Lingayen Mayor Leopoldo N. Bataoil, Board Members of the Sangguniang Panlalawigan, Provincial Government department heads and employees, and local tourism officers as they took part in a parade led by the University of Luzon Drum and Bugle Corps en route to the Capitol Beachfront where Fr. Yannix Liguid blessed the grounds of the 13th Pangasinan Tourism and Trade Expo.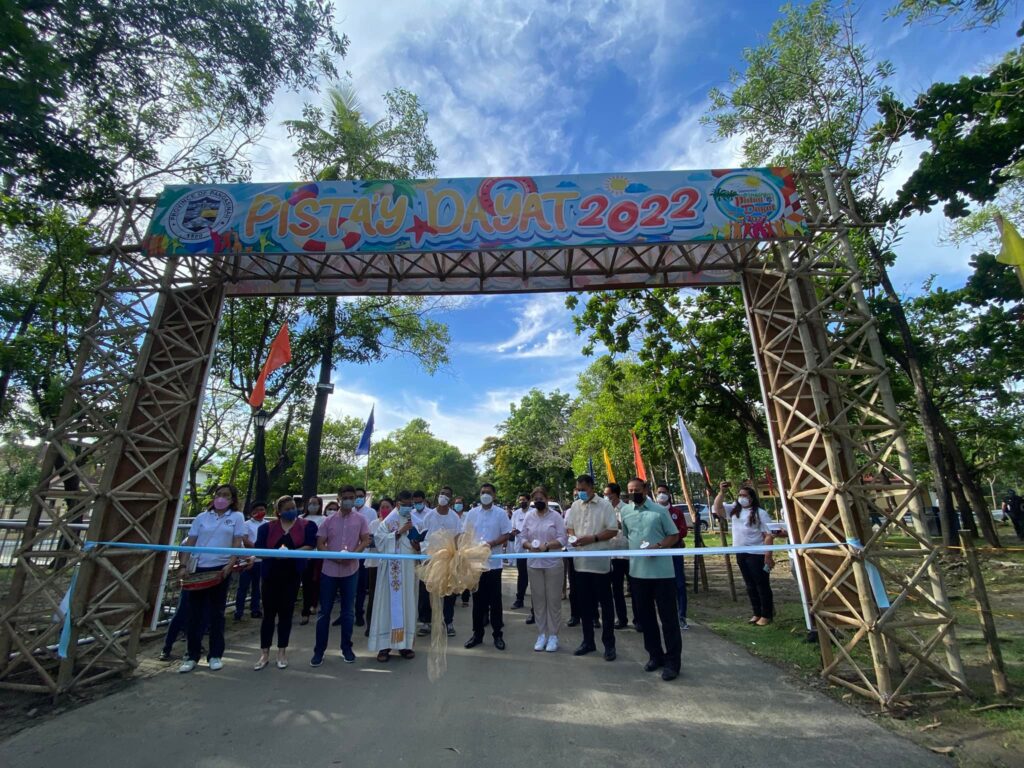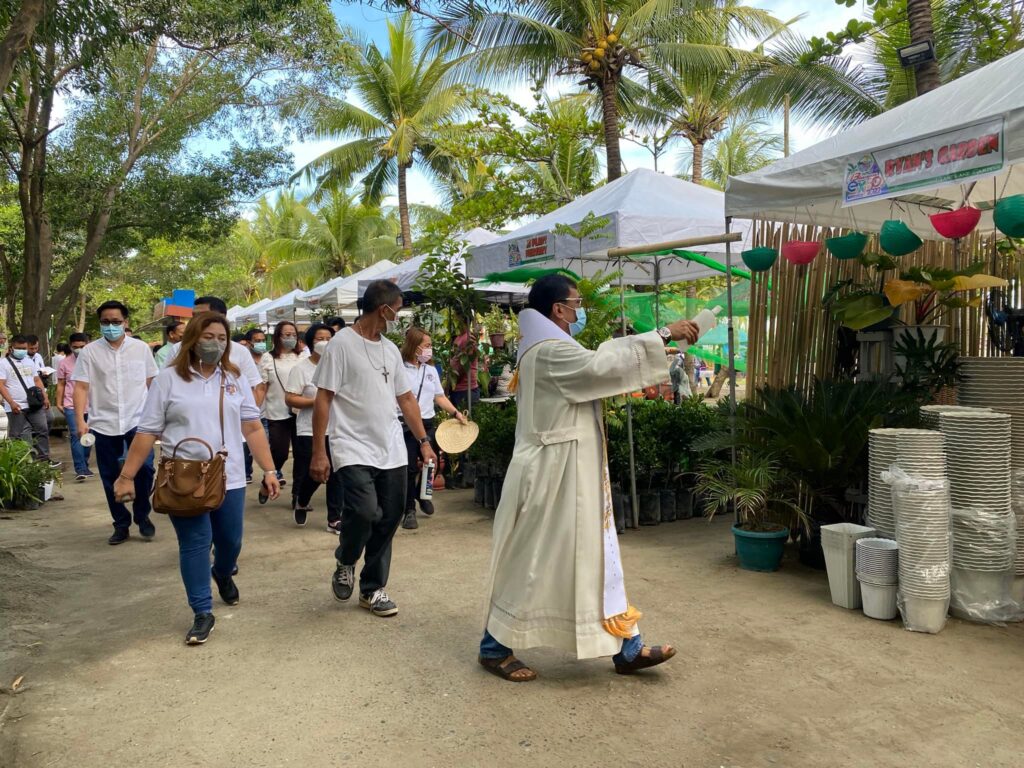 "We try our best para masaya ang kabababayan natin," Governor Espino said shortly after the blessing of the Expo grounds. "The booth space here in the Capitol Beachfront is free. We invited our local entrepreneurs, our MSMEs so that they could promote and sell their products."
As part of the Provincial Government's commitment to a unified tourism recovery plan for Pangasinan amidst the industry's new normal, the return of the Pangasinan Tourism and Trade Expo has been a long awaited event as the province's tourism industry had to take a backseat amidst the onset of the COVID-19 pandemic last March 2020. This meant that several tourism workers and MSMEs had to adjust in order to keep their businesses going. One of the initiatives that the Provincial Government implemented in order to help local MSMEs was the Pamanang Yaman, Produktong Pangasinan project wherein the Provincial Government purchased products of local MSMEs and travelled around the province in order to promote and sell these.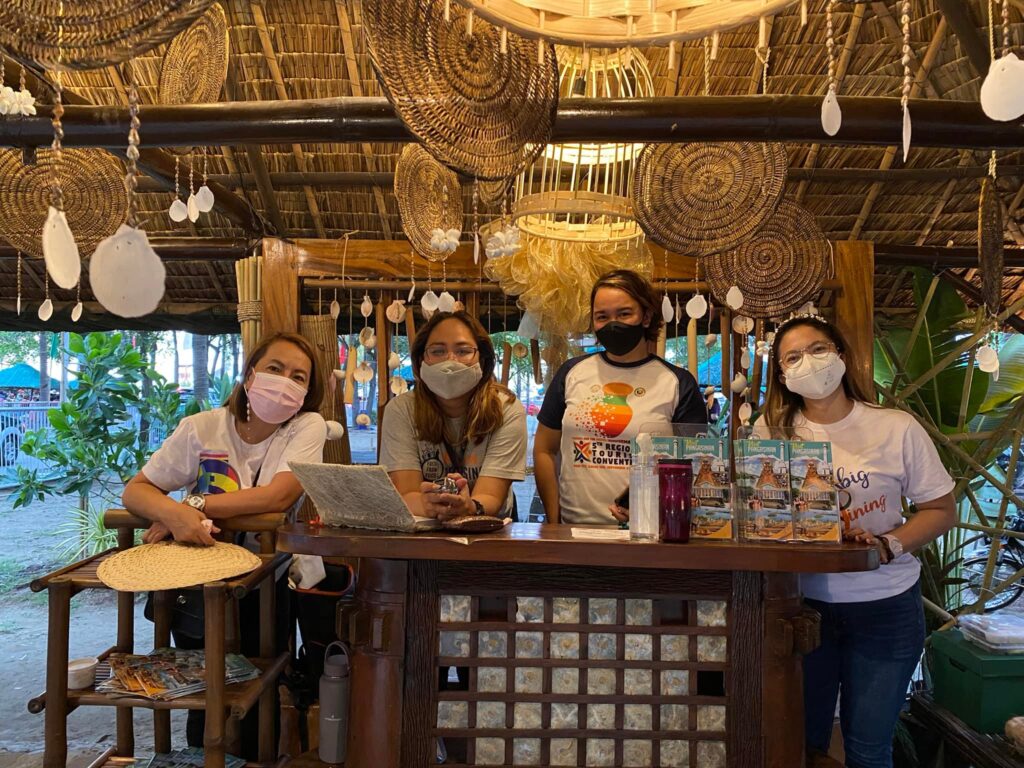 The opening of the Pangasinan Tourism and Trade Expo also coincides with the beginning of the Pistay Dayat festivities. Included in this year's activities is the opening of the Abig Sining Visual Arts Exhibit at the Casa Real and the Konsyerto ëd Expo at the Capitol Beachfront.
/MCDG