LINGAYEN, Pangasinan—The month of December was declared as National Volunteer Month (NVM) by virtue of Presidential Proclamation No. 55 s. 1998. In partnership with the Philippine National Volunteer Service Coordinating Agency (PNVSCA), the Provincial Government of Pangasinan hosted the NVM National Kickoff last December 1, 2022.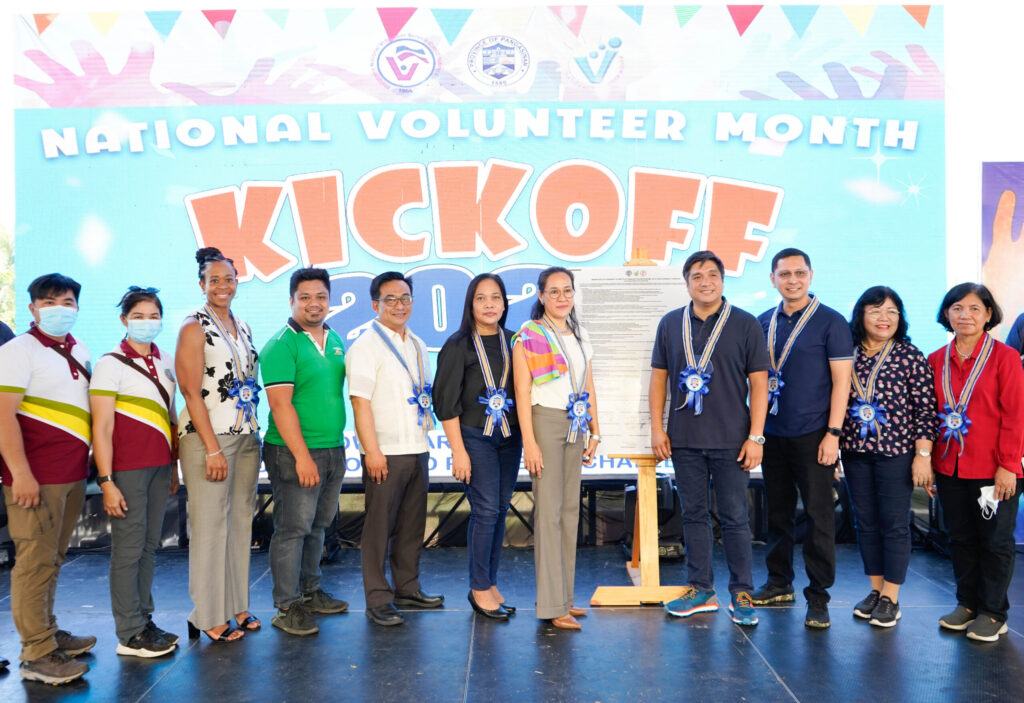 With the theme, Volunteer Now: Spark, Hope, Create Solutions and Respond to Pandemic Challenges, the NVM Kickoff Ceremony included activities such as the TaTAKBOluntir 2022: Run for Bayanihan along the Lingayen Baywalk in front of the Capitol Beachfront and the Volunteer Engagement Forum held at the Sison Auditorium. The NVM and its celebration is a nationwide endeavor to raise awareness and appreciation for volunteerism and to acknowledge that volunteers and volunteer service organizations are development partners.
During the NVM Kickoff Ceremony, Governor Ramon V. Guico III and PNVSCA Executive Director Donald James D. Gawe signed a memorandum of agreement regarding the establishment of a Provincial Volunteers Office, alongside PNVSCA Deputy Executive Director Ela Victoria F. Sarmago, and National Economic and Development Authority Assistant Secretary Greg L. Pineda, Vice Governor Mark Ronald DG. Lambino, and Provincial Administrator Melicio F. Patague II,  as witnesses. Other officials and attendees present at the ceremony were also invited to sign the PNVSCA manifesto as their way to collectively support and join the cause.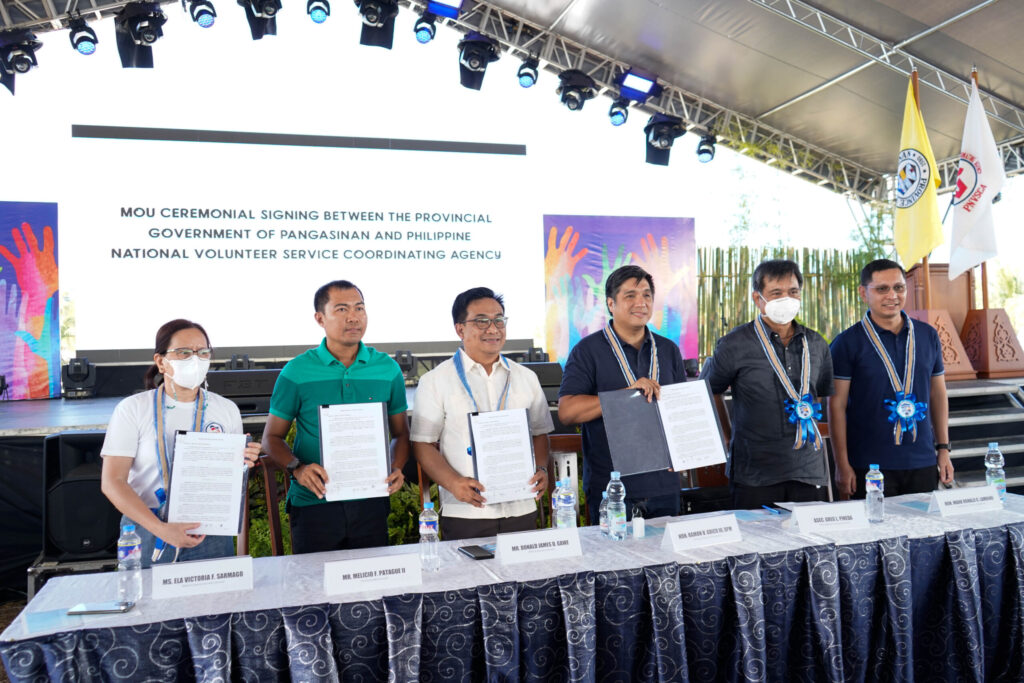 A forum on Public Sector Volunteering was also held the following day, December 2, 2022 at the Provincial Training and Development Center II within the Capitol Complex in Lingayen. Guest speakers were invited to discuss topics such as basic concepts on volunteerism, public sector values, and volunteerism good practices of employee associations.
/MCDG
Photos: KFC