LINGAYEN, Pangasinan—In time for the December holidays, the Provincial Government of Pangasinan formally opened its Christmas Bazaar last December 1, 2022 while the Christmas Tree Lighting ceremony took place the following evening, on December 2, 2022.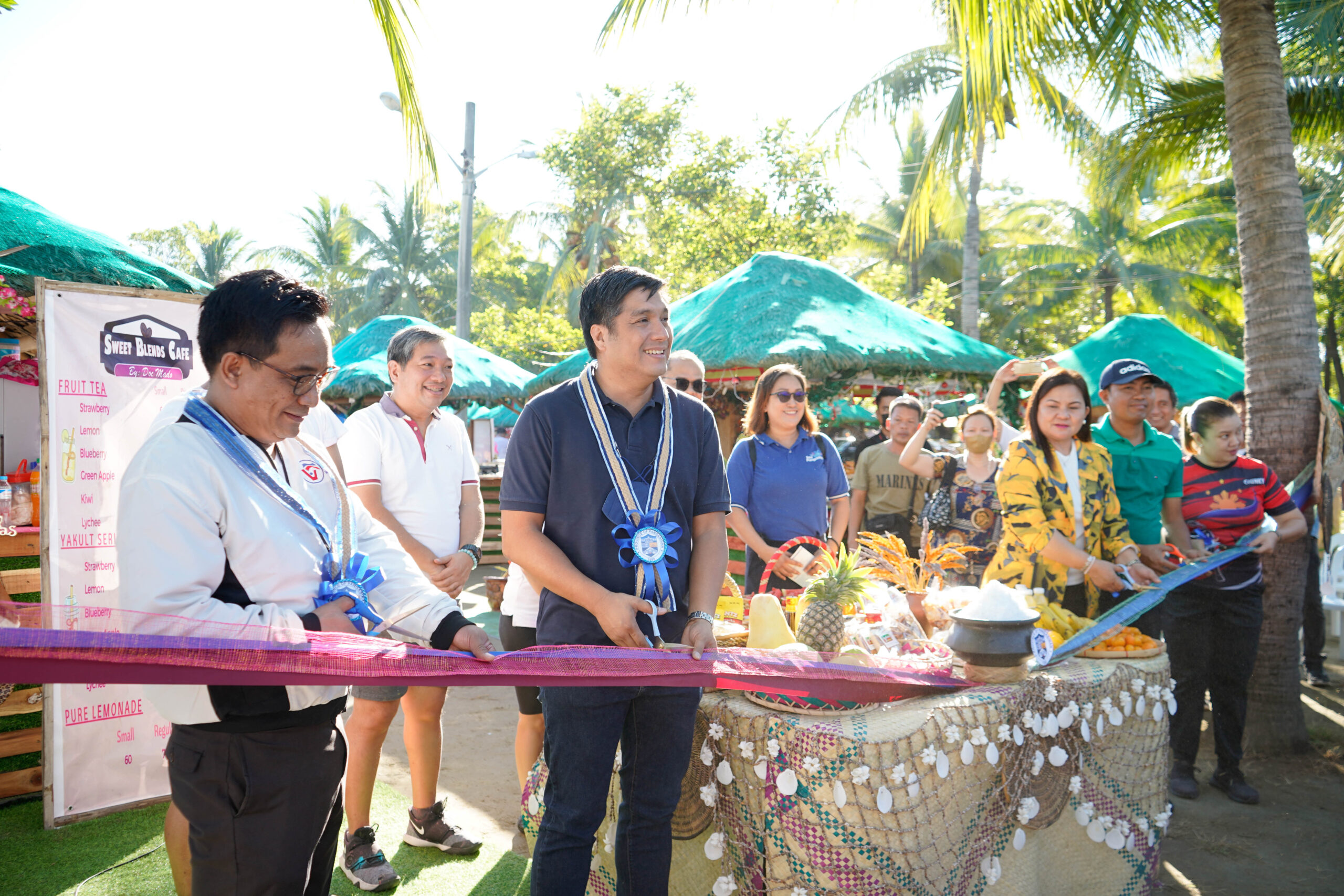 The Provincial Government of Pangasinan opened its first ever Christmas Bazaar with a ribbon cutting ceremony with Governor Ramon V. Guico III, Philippine National Volunteer Service Coordinating Agency (PNVSCA) Executive Director Donald James D. Gawe, First District Board Member Apple Joy Bacay-Tolentino, Fifth District Board Member Chinky Perez-Tababa, Provincial Administrator Melicio F. Patague II, Special Assistant to the Governor Von Mark R. Mendoza, and department heads and other provincial government employees. Fr. Jake J. Rovillos was joined by Governor Guico with the blessing of the bazaar booths.
Coinciding with the opening of the Christmas Bazaar, a concert was held later in the evening with performances by local bands Insekto Pares, Paul's Alarm, and El Fraile. A mini carnival theme park can also be found at the Capitol Beachfront grounds near the Christmas Bazaar where visitors of all ages can enjoy themselves.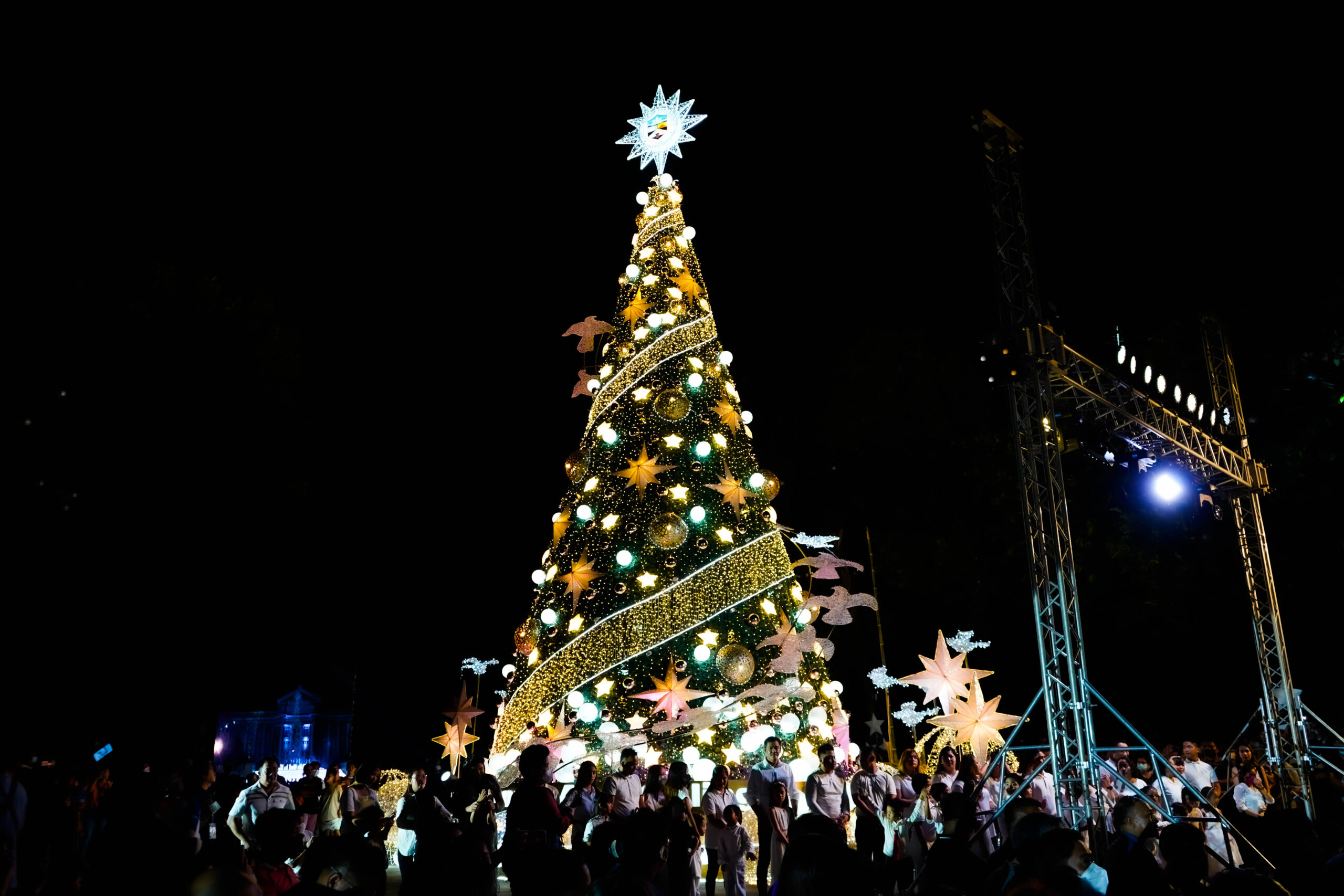 Another first for Pangasinan's provincial government, this year's Capitol Christmas tree was decorated with ornaments that doubled as pledges from various sponsors. The donations collected from this fund-raising activity will be used for the repainting of the historic Capitol Building.
Alongside the team of Mr. Constantine Visperas from the Events of the North, officials from the Provincial Government of Pangasinan, mayors and representatives from Pangasinan's 48 towns and cities were joined by fellow Pangasinenses at the Capitol Plaza last December 2 as they formally opened the Capitol Complex's Christmas lights. The lighting of the Capitol Christmas tree was led by First Lady Maan Tuazon-Guico, together with former Bayambang mayor Dr. Cezar T. Quiambao and the department heads of the provincial government.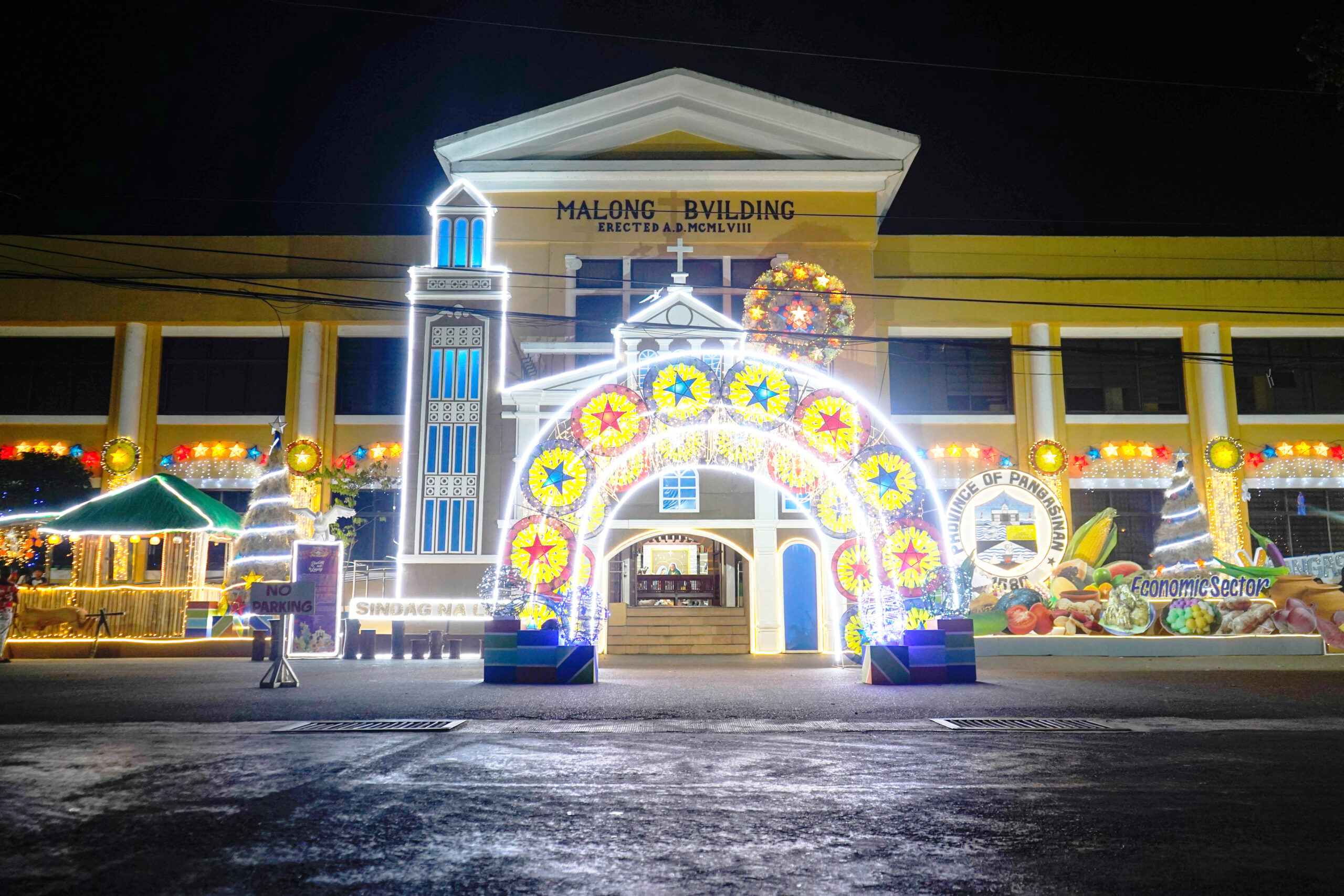 Part of the Christmas festivities in the Capitol Complex this year, with the theme, "Paskong ang Galing, ang Ningning" is a parol-making and building decoration competition which encourages provincial government employees to be creative and to foster camaraderie among their colleauges especially amidst the holidays. A video-making contest was also held, where employees must create a two-minute video that depicts and expresses Pangasinan spirit during this Christmas season.
The Christmas Bazaar located at the Capitol Beachfront is open from 8:00 AM to 12:00 MN and will run until February 28, 2023.
/MCDG
Photos: KFC