DAVAO CITY, Davao del Sur—Together with the Department of Tourism Region 1, the province of Pangasinan, represented by its Provincial Tourism and Cultural Affairs Office (PTCAO), joined the KAON TA, KAIN PA! Food and Travel Festival at the Ayala Malls Abreeza last December 2 to 4, 2022.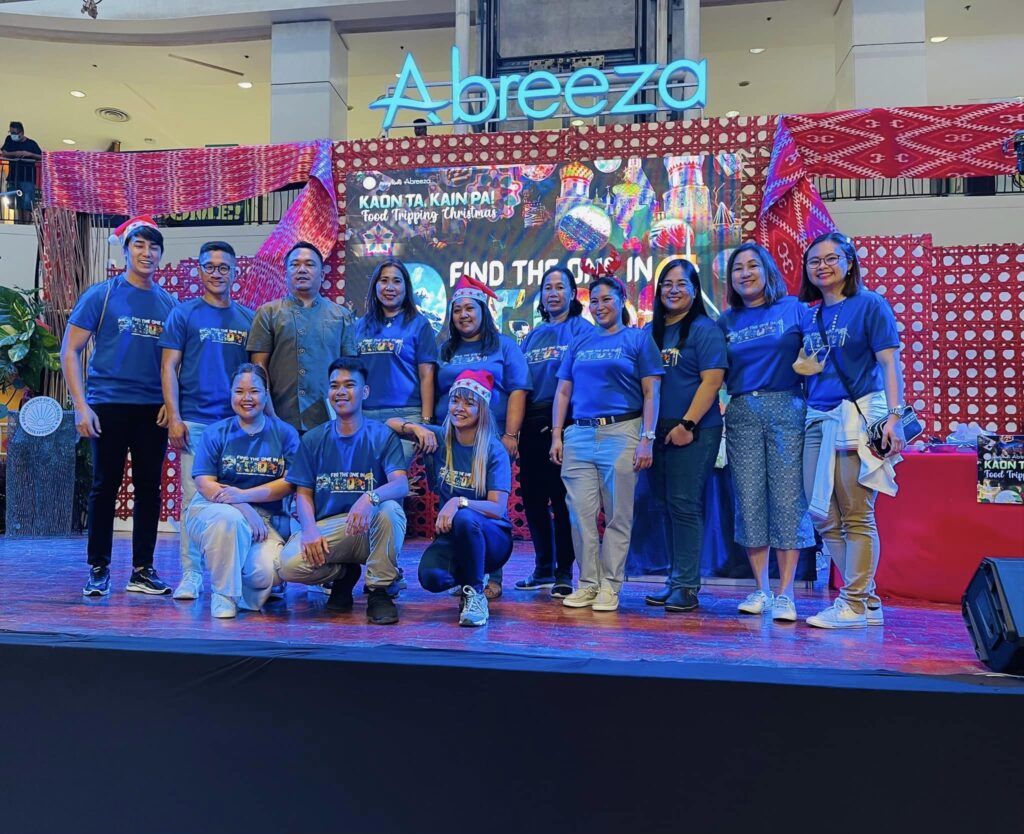 Now in its fifth year, KAIN NA! is the Department of Tourism's food and travel festival and was celebrated this year with the theme, "Kain Na! Kaon Ta! Pagkain Pamasko." Similar with travel fairs that were held all over the country this year, the food and travel festival is an endeavor of the DOT to raise awareness and interest in authentic Filipino cuisine. A celebration of culture and heritage in the form of food and local dishes unique to the Philippines and its various regions, the food and travel festival also became an avenue for invited tourism stakeholders to promote and champion their local products as well as farm tourism destinations where these are produced.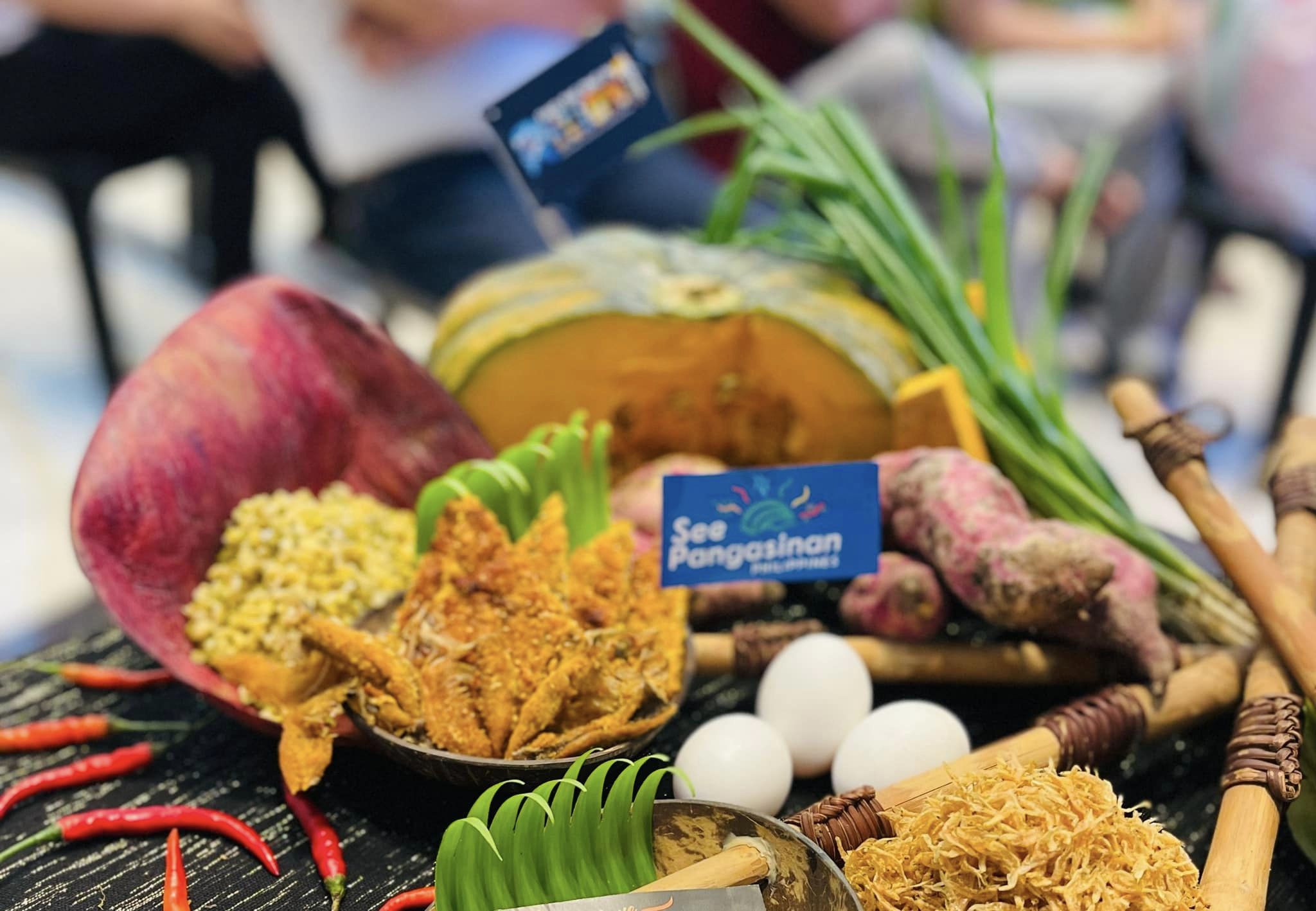 Pangasinan Provincial Tourism and Cultural Affairs Officer Maria Luisa Amor-Elduayan and staff from the PTCAO represented the province of Pangasinan alongside representatives from Ilocos Norte, Ilocos Sur, and La Union in the DOT Region 1 delegation. Bolinao Tourism Officer Mary C. De Guzman and her staff were also present at the festival, together with a group from Rod's Jellycacies and Food Products, an MSME from the town of Mangaldan known for their alamang (shrimp paste) and chili oil. Pangasinan food products that were showcased at the event were peanut brittle from Romana's (Mangaldan), flavored sea salt from Tiblong's (San Fabian), nutritious chips and snacks from O-Krantz PH (Bayambang), must-have pasalubong products from Sopresa Food Products Manufacturing (Urdaneta City), calamansi juice from UP Lokal (Mangaldan), guyabano and calamansi juices from Riverbank (Mangaldan), rice mongo cereal and healthy chips from Rimo (Sta. Barbara), 11 in 1 hot turmeric tea from Blessed Hand (Manaoag), and pinakbet cubes from Chatita's (Aguilar).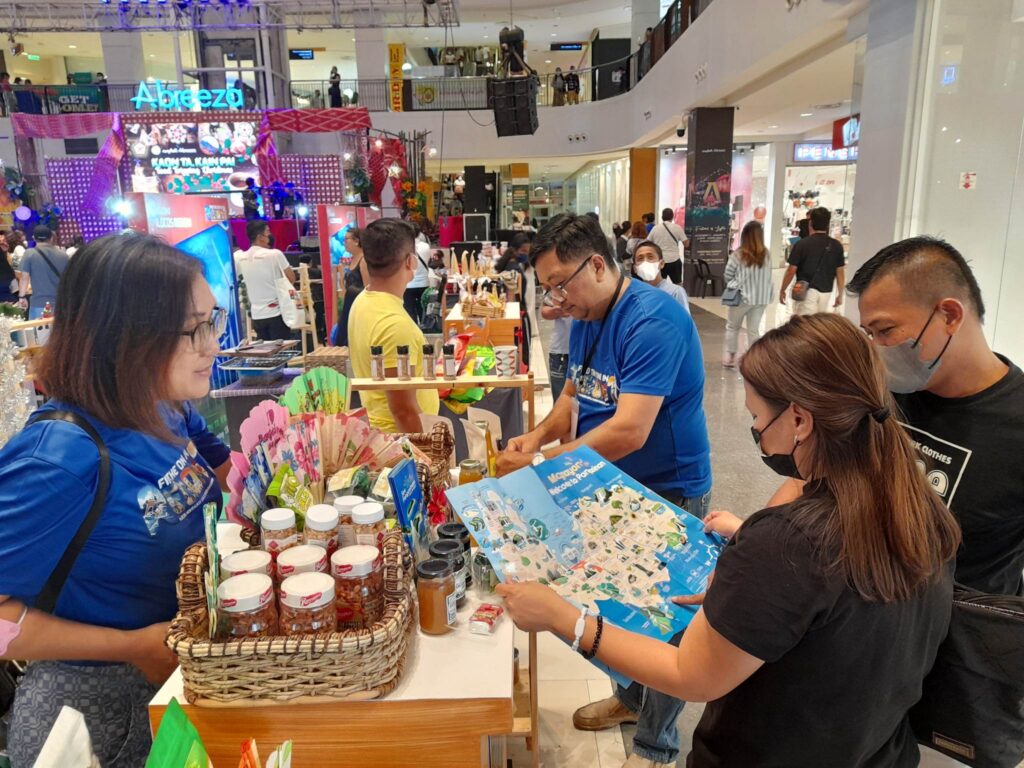 /MCDG
Photos: CCB & Ms. Maria Luisa Amor-Elduayan