MANAOAG, Pangasinan—Following a seminar focusing on Marian pilgrimage sites in Region 1 that was conducted in La Union last November 2 to 4, 2022, the Department of Tourism Region 1 (DOT-R1) formally launched the Marian Pilgrimage Circuit last December 8, 2022. The province of Pangasinan joined this momentous event through the participation of the provincial government's Provincial Tourism and Cultural Affairs Office (PTCAO).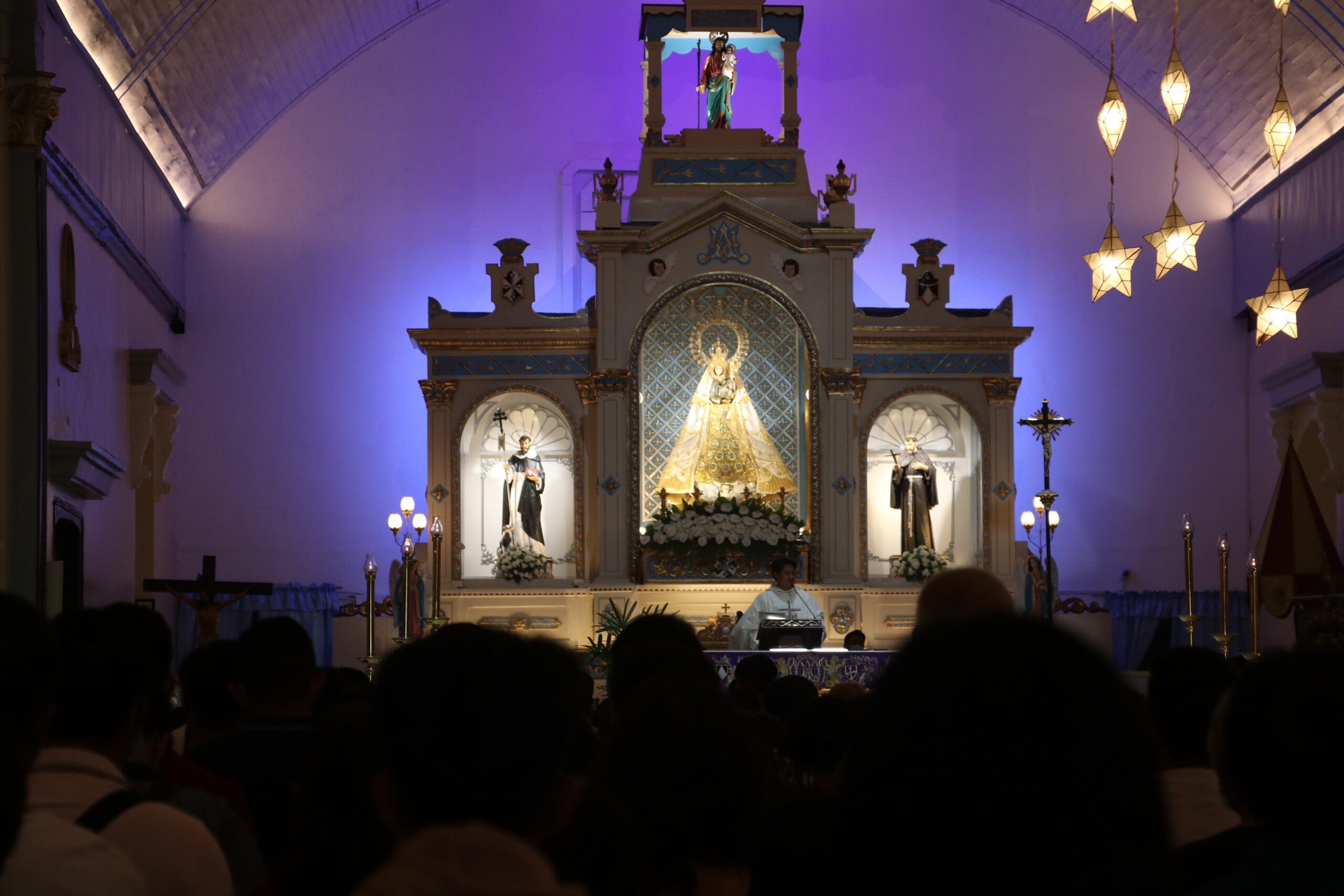 "Let this be a place where you can hear God's word, God's love and experience the joy of being in His presence," Rev. Fr. Glen Mar T. Gamboa said in his welcoming remarks as he represented Archbishop Socrates B. Villegas. The launching of the pilgrimage circuit included a tour at select Marian pilgrimage sites that were identified during the seminar last November.
Marian Shrines are places of worship that house canonically-crowned images of the Blessed Virgin Mary that are ordained because of its miracles. It is the highest honor given to a Marian image expressed through a Papal Bull or Papal Decree. The Shrine of La Virgen Milagrosa De Badoc in Badoc, Ilocos Norte, the Shrine of Nuestra Señora de Caridad in Bantay, Ilocos Sur, the Shrine of Our Lady of Charity in Agoo, La Union, the Shrine of Our Lady of Namacpacan in Luna, La Union, the Shrine of Our Lady of the Rosary of Manaoag in Manaoag, Pangasinan, and the Shrine of Mary Help of Christians in San Fabian, Pangasinan were the identified Marian Shrines in Region 1.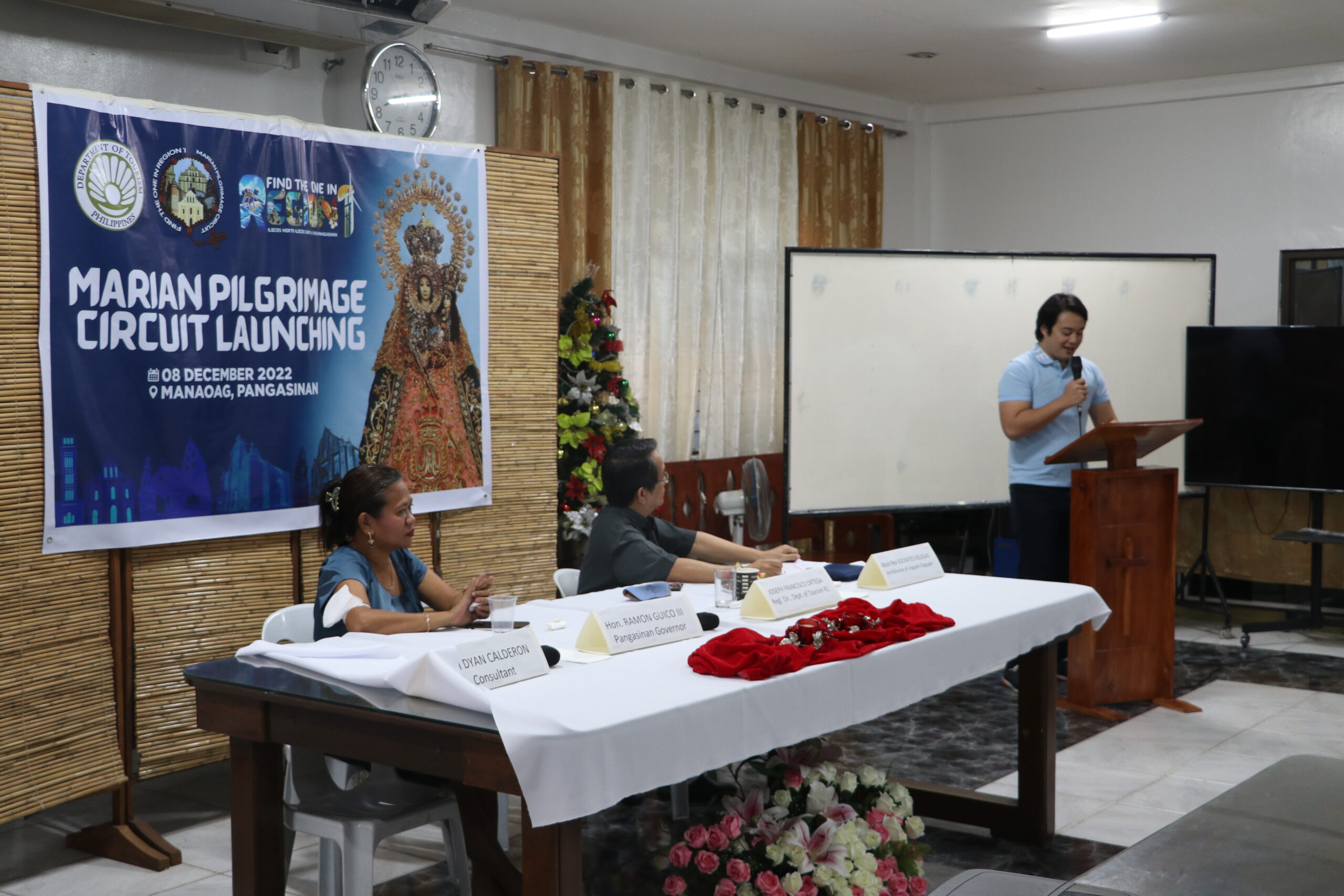 The DOT-R1 envisioned that through the launching of the region-wide Marian Pilgrimage Circuit, pilgrimage tourism will be thoroughly promoted amidst the "new normal," likewise highlighting the appreciation of pilgrim values. The launch was headed and attended by DOT-R1 Regional Director Jeff R. Ortega, DOT-R1 Consultant Kim Dyan A. Calderon, Atty. Eds Rebugio (who represented Pangasinan Governor Ramon V. Guico III at the said event), Rev. Fr. Glen Mar T. Gamboa, and Pangasinan Provincial Tourism and Cultural Affairs Officer Maria Luisa Elduayan, along with participants from the previously conducted seminar related to the event.
Pilgrimage tourism aims to attract people of faith, whether for cultural immersion, missionary building, or simply to deepen visitors' faith. Pangasinan is home to various heritage churches, notable of which are the Minor Basilica of the Holy Rosary of Manaoag, Minor Basilica of St. Dominic de Guzman (San Carlos City), Sts. Peter and Paul Parish Church (Calasiao, declared as a National Cultural Treasure in 2001), and the Metropolitan Cathedral of St. John the Evangelist (Dagupan City, which shares a special bond of spiritual affinity in perpetuity with the Papal Basilica of St. Paul Outside the Walls).
/SEAR
Photos: KSS