LINGAYEN, Pangasinan – The province of Pangasinan welcomed its 31st Governor-Elect Hon. Ramon "Mon-Mon" V. Guico III as he took his oath in a ceremony held at the Sison Auditorium in Lingayen on June 29, 2022.
The ceremony began with a march of police officers representing each city and town of Pangasinan starting from the Governor Park proceeding to the Capitol Plaza and lastly to the Sison Auditorium. Officials from all over Pangasinan as well as select investors and corporations attended the event.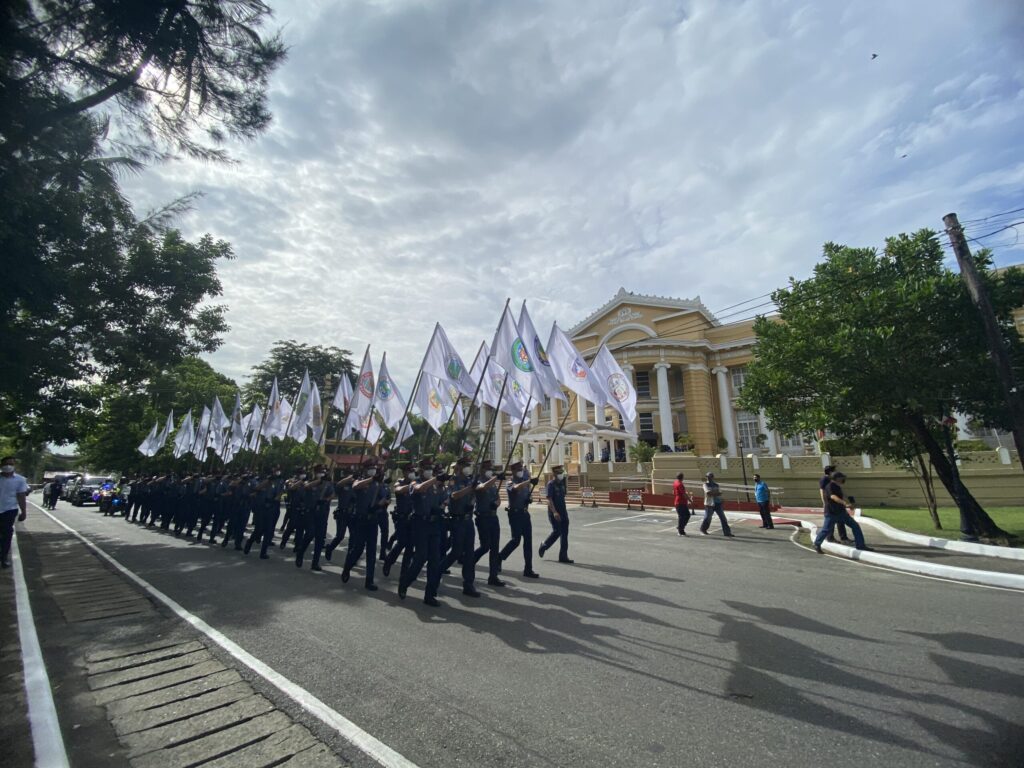 In his inauguration speech, Hon. Governor Ramon "Mon-Mon" V. Guico III highlighted a handful of points that his administration aims to focus on such as good governance, economy, investments and promotions, education, health services, food security, and peace and order. Under his leadership, Governor Ramon Guico III underscored his vision for Pangasinan to be a haven for business, commerce and trade.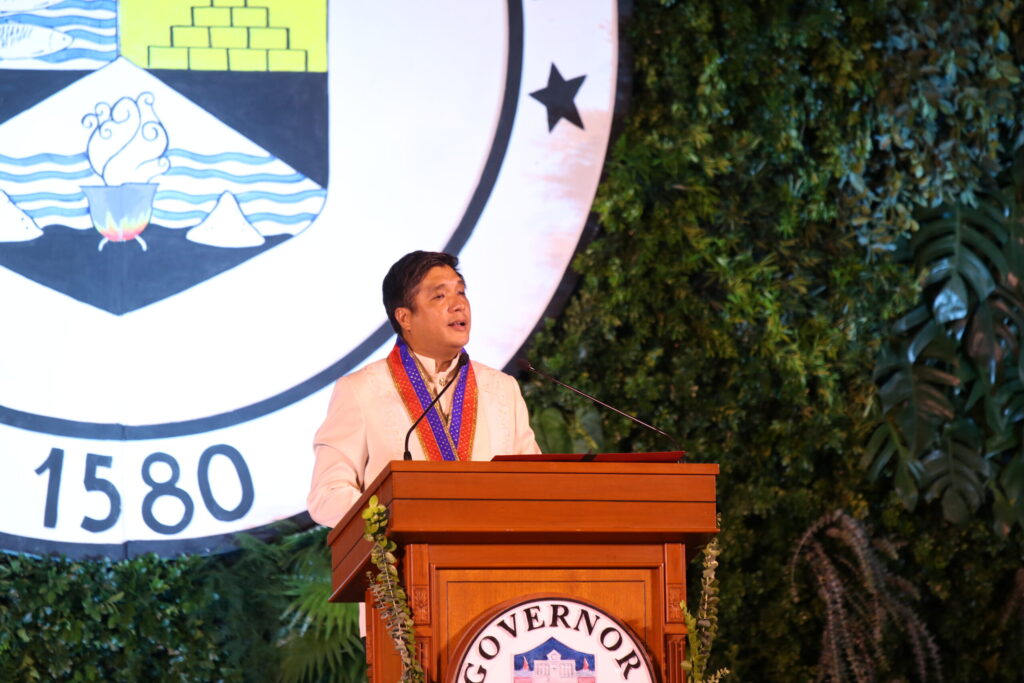 "A vibrant economy means more job opportunities for the people," Governor Ramon Guico III said in his inauguration speech on June 29, 2022, as he emphasized the importance of improving the province's economy by boosting the community's income and wages.
Governor Ramon Guico III also expressed his goal to institutionalize the province's scholarship program and thus create closer partnerships with local universities, colleges and other educational institutions. Regarding food security, the newly elected governor shared how he plans to introduce high-value crops to local farmers in order to further develop the province's agricultural industry.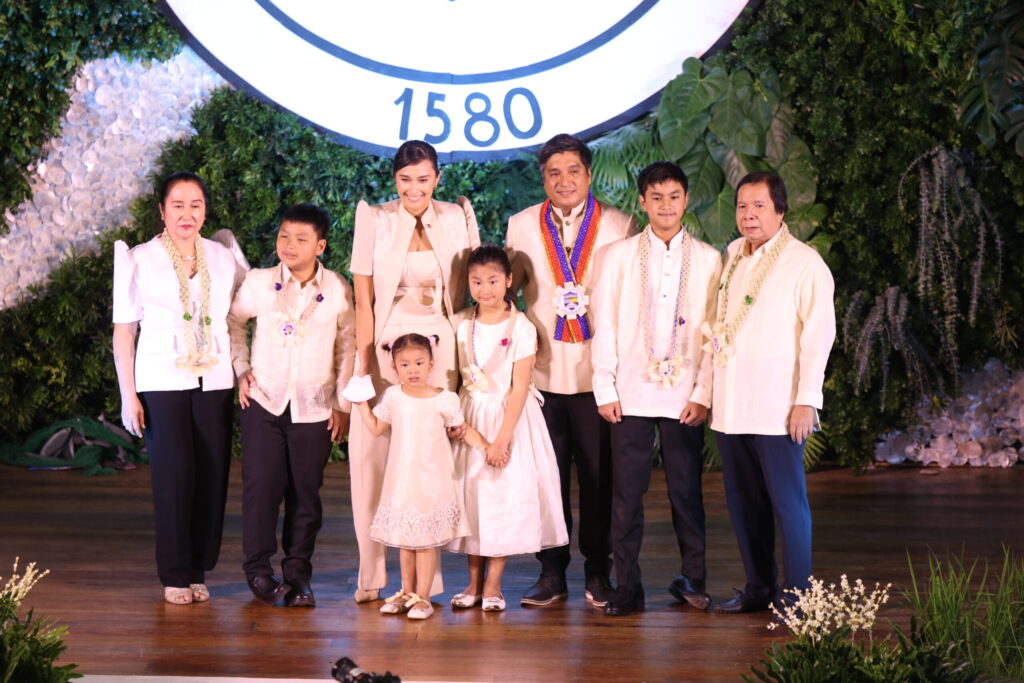 After taking his oath, Governor Ramon Guico III signed a memorandum of agreement with Gr8 Seas Holdings Inc. and Sahi Technologies in a project to establish a new facility for the manufacturing of electric vehicle charging stations, batteries and battery energy storage systems in the town of Bayambang.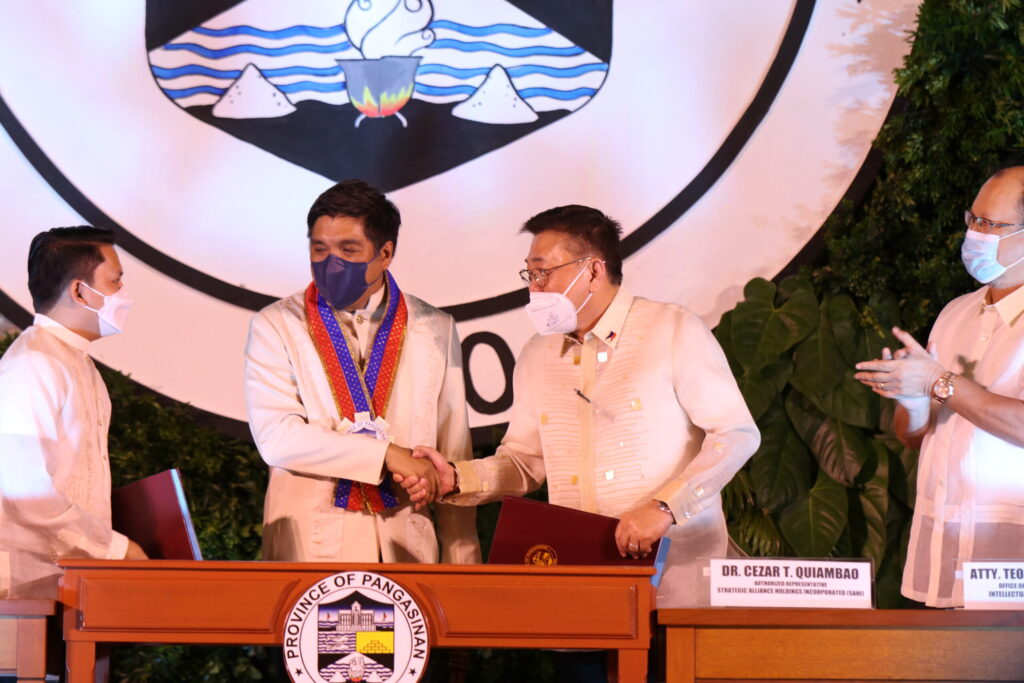 Hon. Governor Ramon Guico III and his family were guided to the Capitol Building after the oath-taking ceremony where hundreds of Capitol employees welcomed them as they made their way to the Governor's Office. At the same time, guests proceeded to a celebratory luncheon held at the Provincial Training and Development Centers 1 and 2 where Governor Ramon Guico III and his family joined them shortly after the warm welcome at his new office.
Throughout the event, cultural performances were showcased by the Ligliwa Dance Troupe (Mangatarem) and the Belyaw Dance Troupe (Mangaldan), as well as performances by violinist Mr. John Lester De Guzman (Urbiztondo), KORO Unibersidad de Dagupan and the University of Luzon Drum & Bugle Corps.
/MCDG
photos by PGP