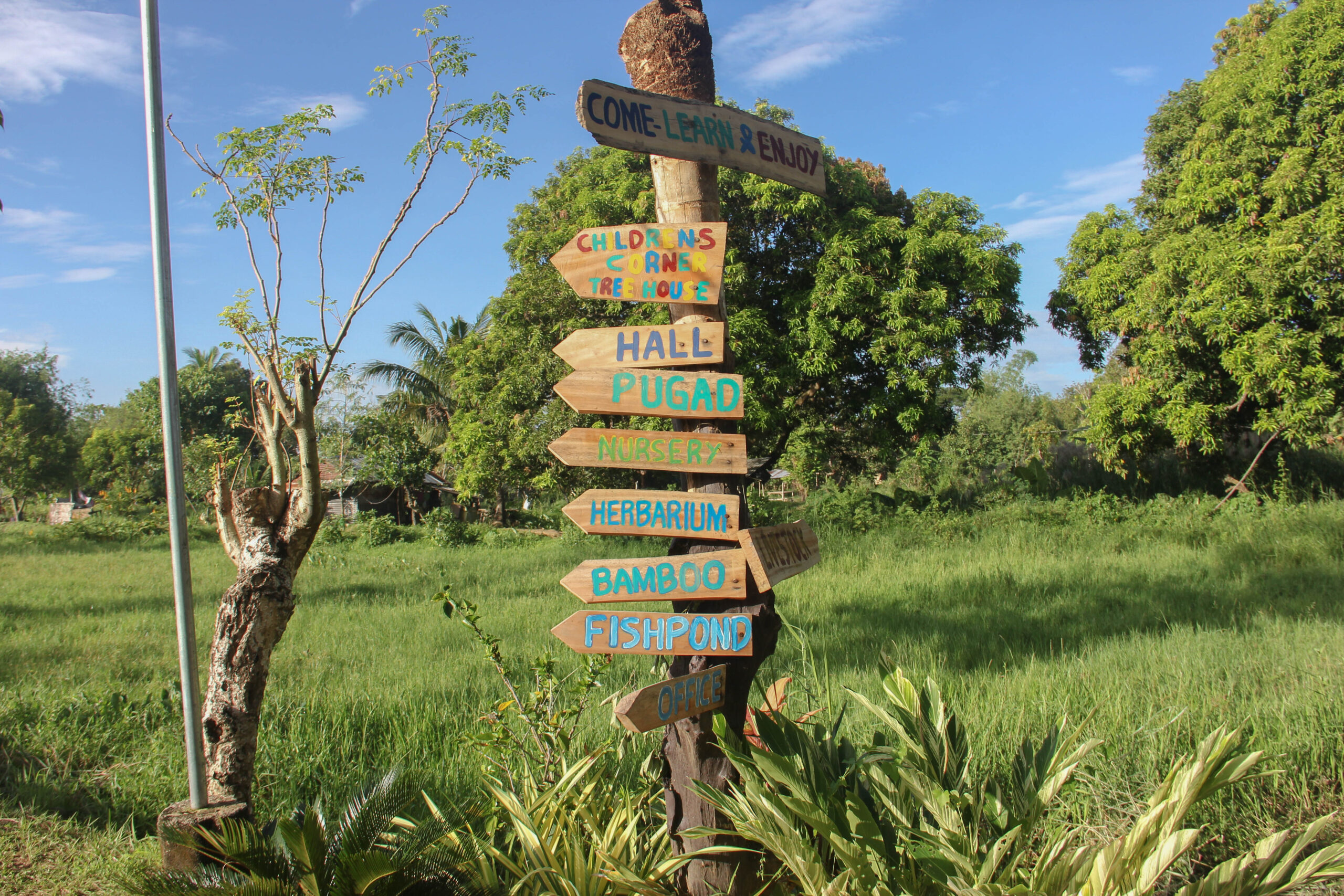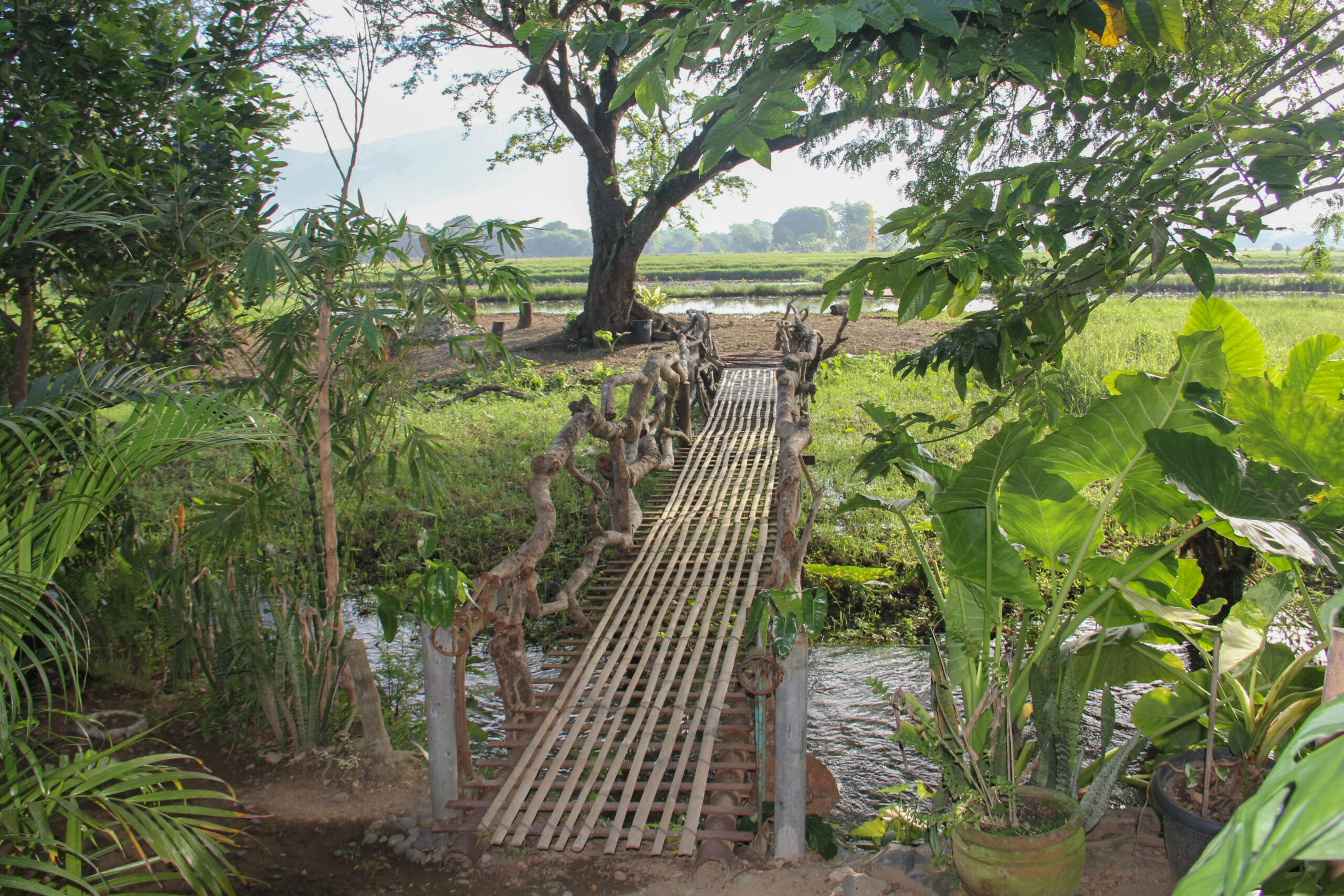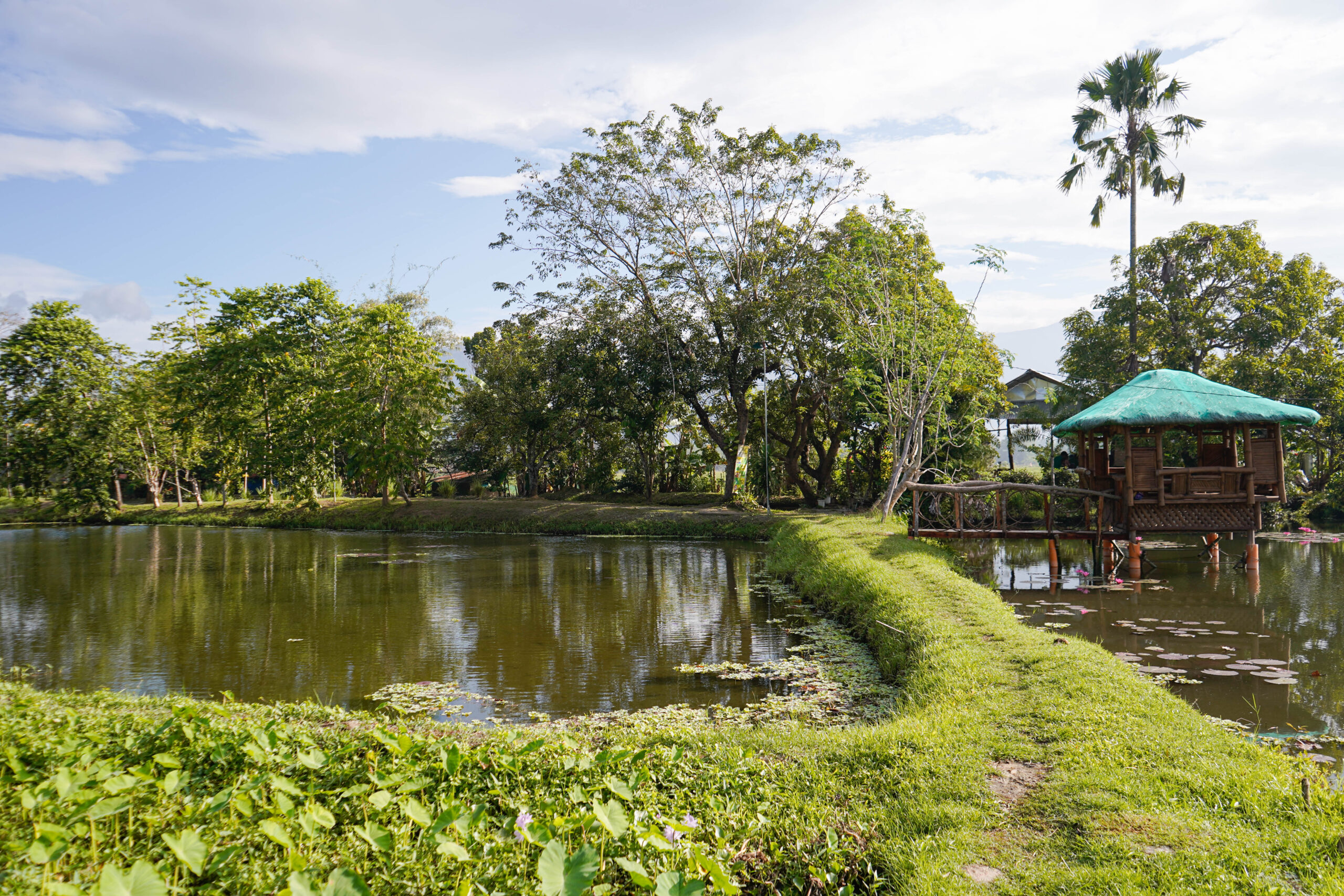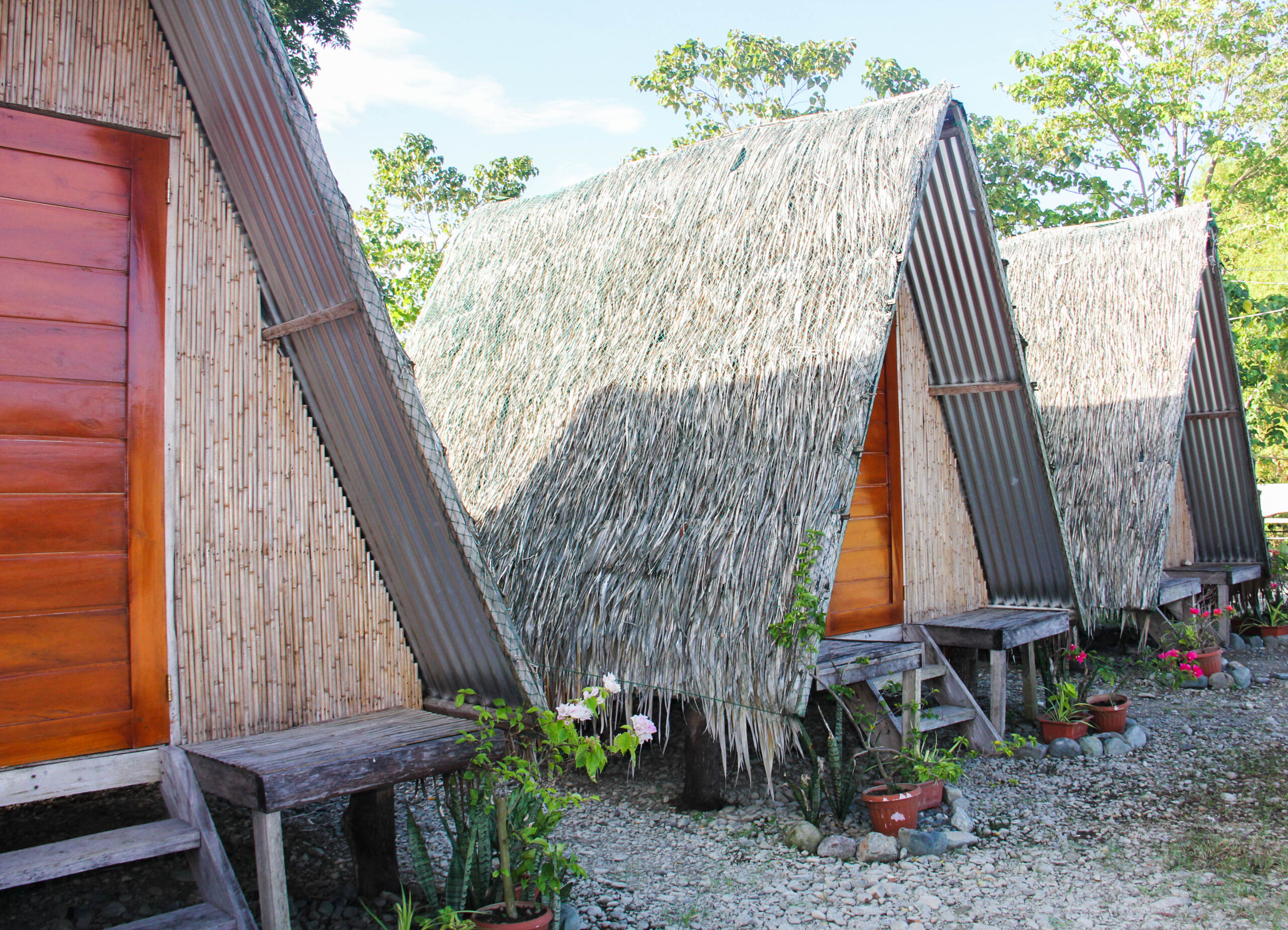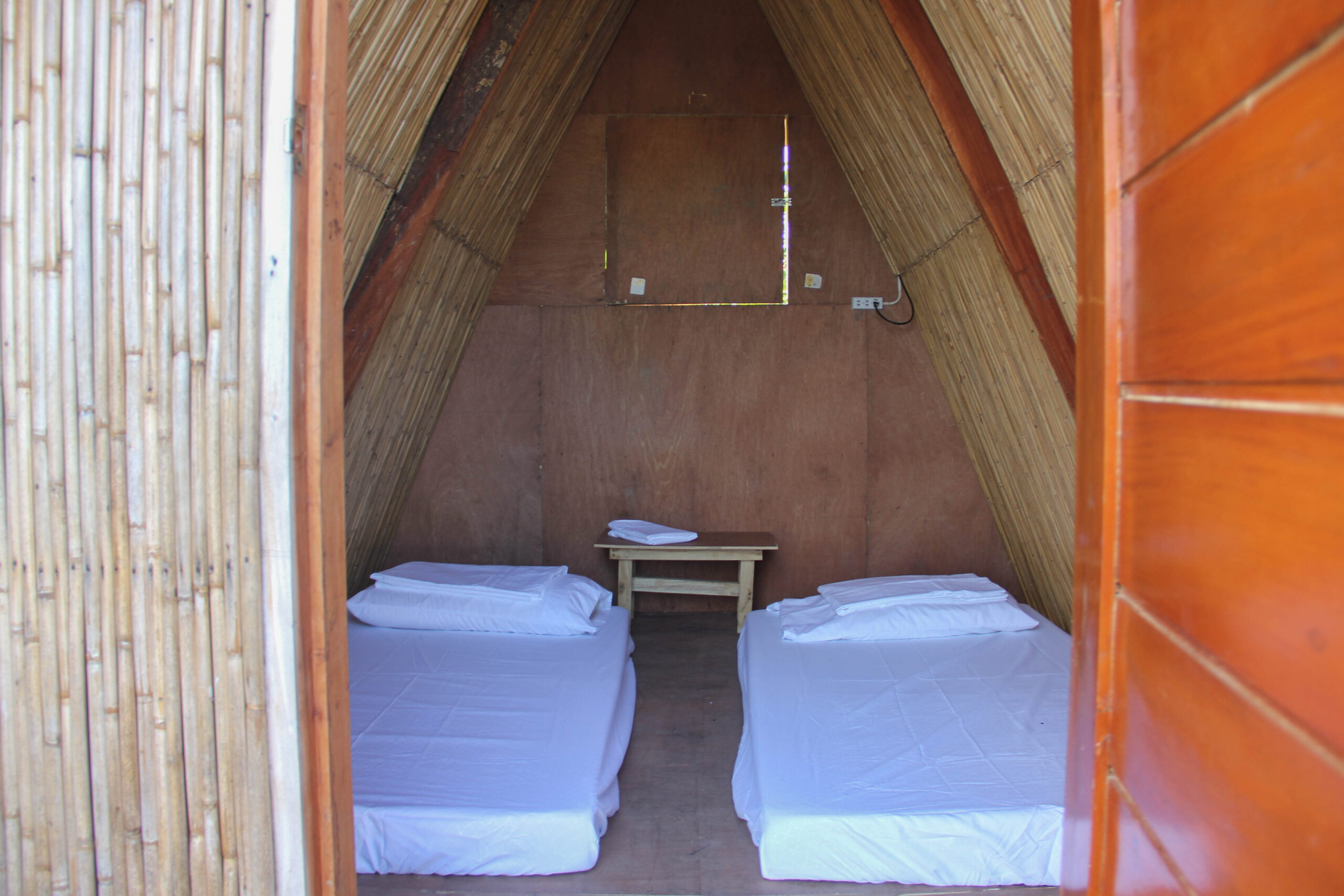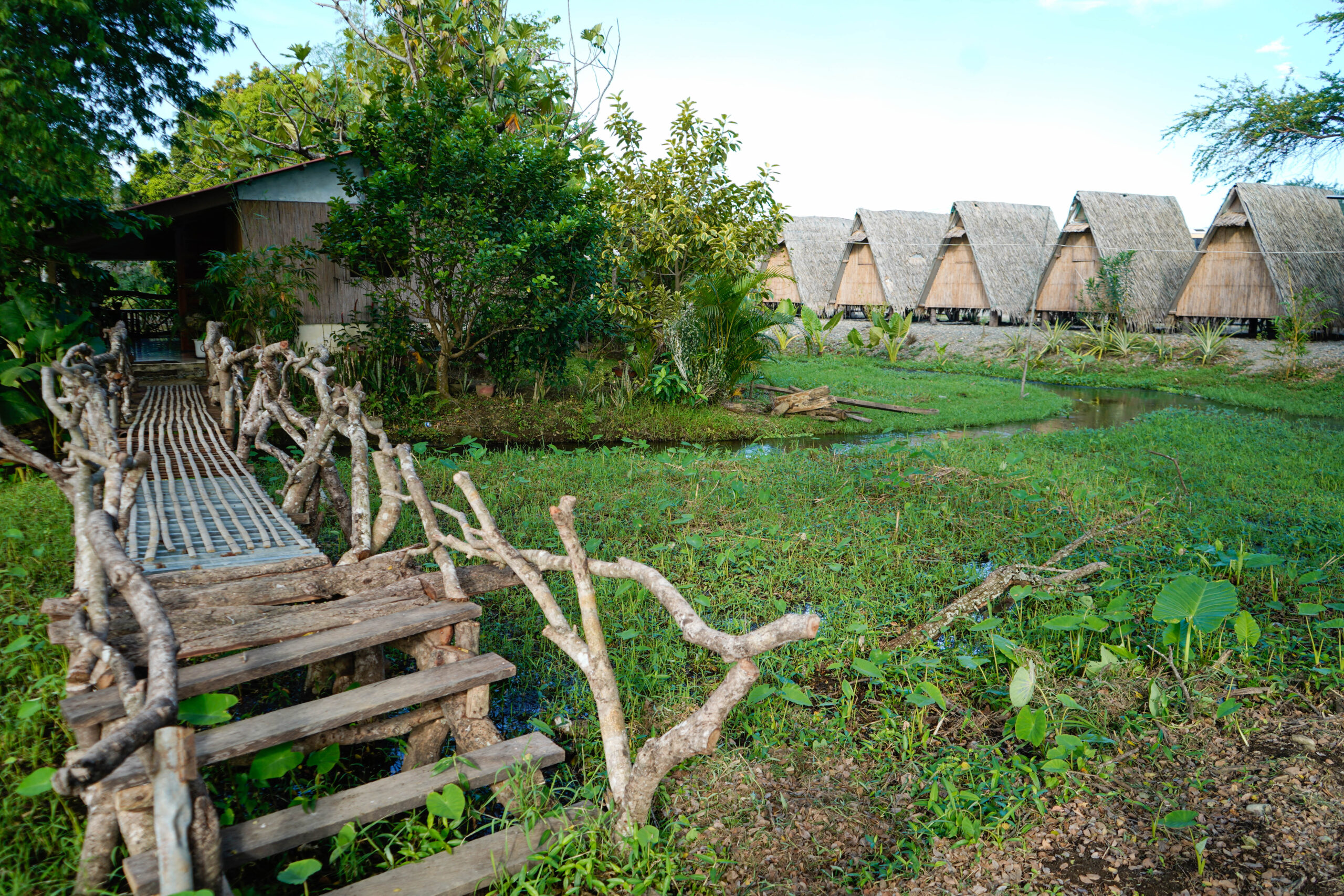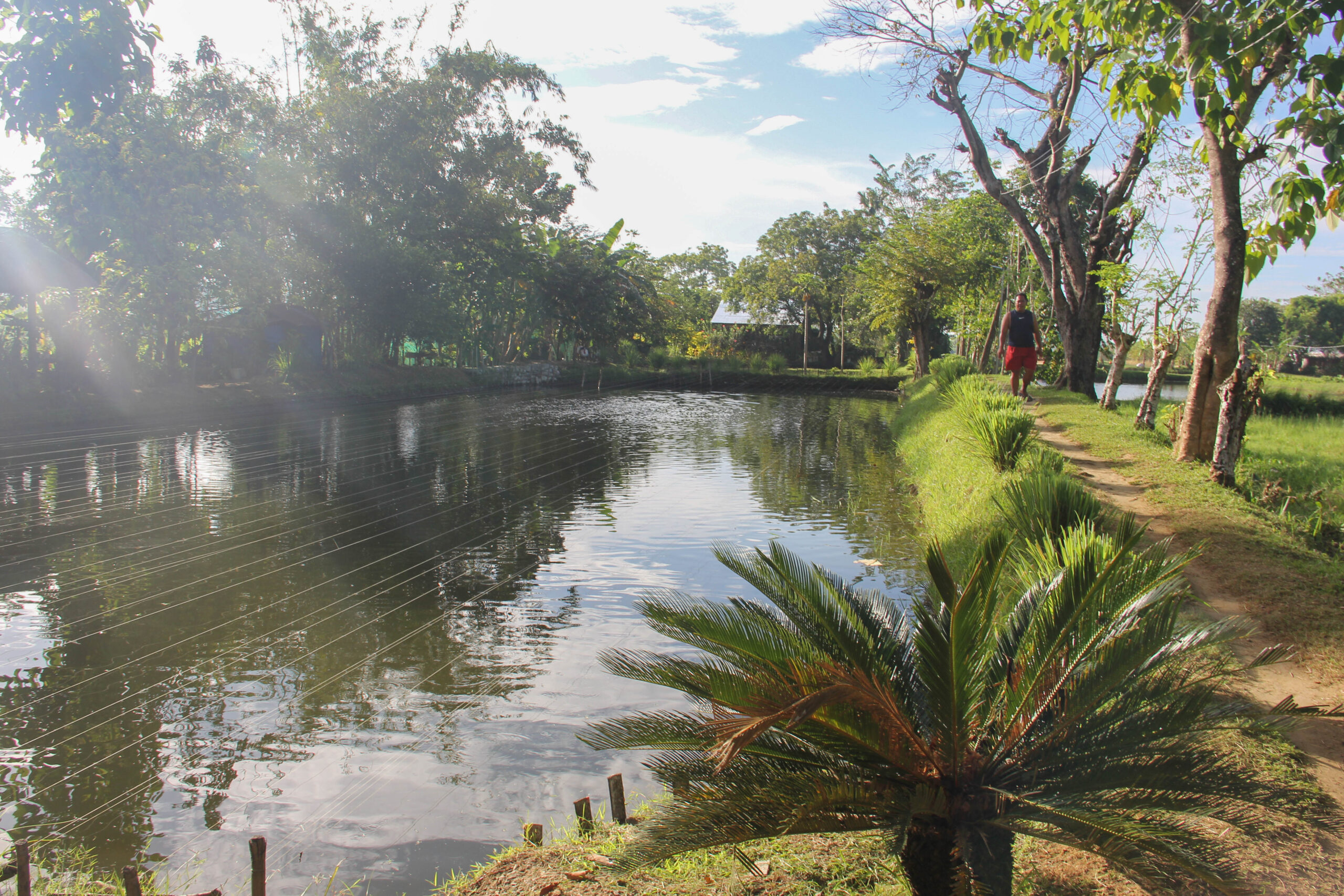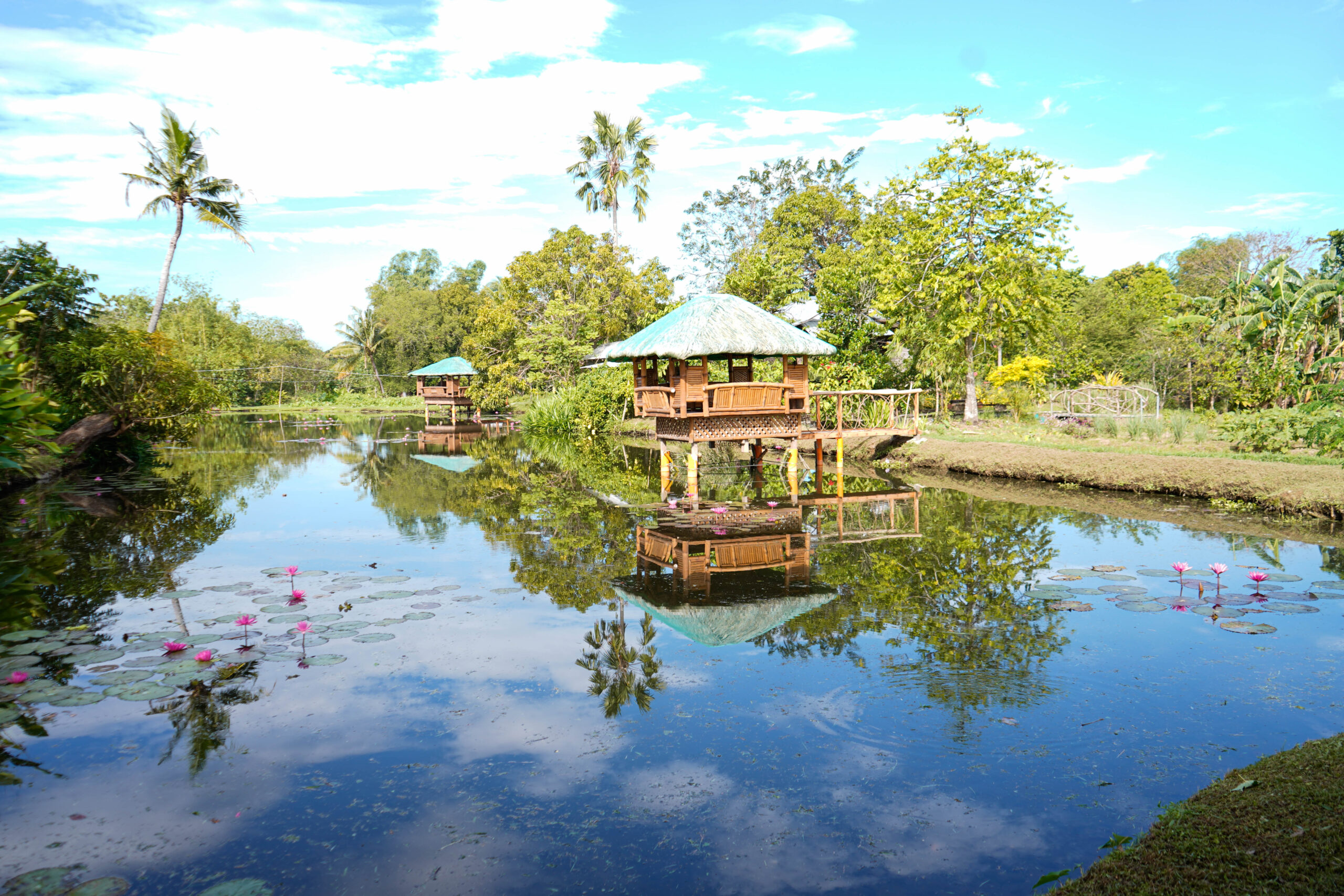 Imagine the sunrise spilling warm light across acres upon acres of serene farmland, waking up to the cozy sight of the conical ceiling of your triangle cabin, hearing bird calls and the rustling of leaves made by a passing breeze in the distance. Walking out of your cabin, you see friendly faces on their way to work–determined farmers who pour their hard work and souls into caring for the land, for Mother Nature.
Maria's Luntiang Bukid is exactly where you need to be if you want to experience the relaxing countryside in the cool frontiers of the town of Natividad. Its vast farm exudes a tranquility that invites guests to simply rest. Children are free to play on the swings and play games around the fields. With accreditation from the Agricultural Training Institute (ATI) as a learning site for agriculture, guests are also welcome to study and learn about farm know-hows in the farm's nursery and herbarium then they may take a break and partake of fresh harvests in traditional bahay kubo. 
At the end of the day, just as the sun sets, visitors are bound to remember Maria's Luntiang Bukid as a place of rest, fun, rich farm knowledge, and a reminder of how much Mother Nature is truly a beautiful wonder.