LINGAYEN, Philippines – The announcement and awarding of winners of the Provincial Government of Pangasinan's ABIG SINING Visual Arts Competition took place at the Casa Real in Lingayen. The exhibit was subsequently opened as part of the 442nd Agew na Pangasinan celebration in the afternoon of April 5, 2022.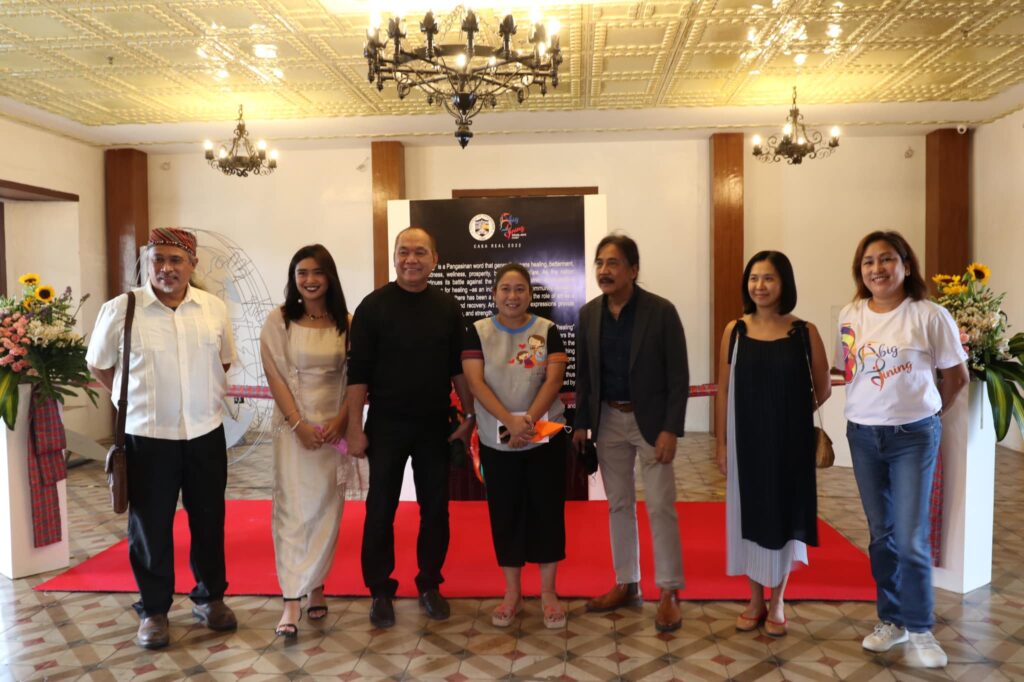 The COVID-19 pandemic posed as a major hindrance to the creative endeavors by Pangasinan's visual artists. The ABIG SINING Visual Arts Competition, wherein the Pangasinan word abig  means healing, betterment, goodness, wellness, prosperity, beauty, and welfare, aimed to be a platform for the province's visual artists to continuously enrich and showcase their art and creativity amidst the pandemic. These artworks breathe and reflect the bared thoughts and souls of Pangasinan's artists in their respective journeys to heal amidst these trying times, as well as their outlook for the future post-pandemic.
At the ceremony, First District Board Member and Committee Chair on Tourism, Arts and Culture Margielou Orange Humilde-Verzosa represented Governor Amado "Pogi" I. Espino III as she welcomed the guests and shared how, although she could not call herself an expert of the arts, she appreciates and understands how art and its various expressions is a source of comfort, inspiration and strength. Pangasinan Provincial Tourism and Cultural Affairs Officer Maria Luisa Amor-Elduayan then introduced the board of judges that comprised renowned artists: painter and University of the Philippines Diliman Professor Emeritus Nestor Vinluan; sculptor and painter and University of the Philippines Diliman assistant professor Toym Imao; street muralist and painter and Sining Eskinita Founder and visual anthropreneur Venazir Martinez; Arts Administrator, co-founder of Art Fair Philippines and Head of the National Committee on Visual Arts of the National Commission for Culture and the Arts (NCCA) Geraldine "Dindin" Araneta; and Dagupan City-born painter and sculptor, and 2012 ASNA Awardee for Visual Arts Joe Datuin.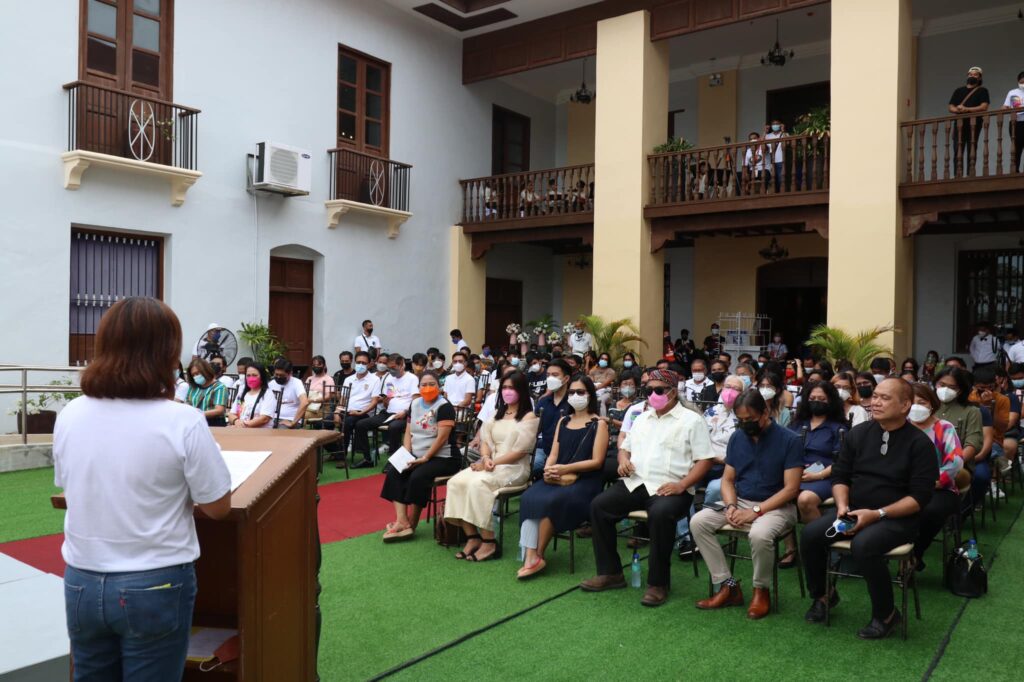 The ABIG SINING Visual Arts Competition was launched last February in celebration of the 2022 National Arts Month. Submission of entries began on March 15, 2022 and the deadline was extended until March 31, 2022. The judging and deliberation took place at the Casa Real on April 4, 2022, where the board of judges reviewed a total of 49 paintings and 11 sculptures.
"Hilum sa Bahay-bahayan" by Clyde Aedriel T. Rafael from the eastern Pangasinan town of Natividad won first place in the competition's Painting Category, followed by "Ang Tatlong Puting Ibon" by Joshua R. Carajay and "Retrospection" by John Ray A. Dizon, both artists from the town of Alcala. Special citations were also given to Jeffrey "Domeng" Dela Cruz of Bugallon for his work entitled, "Hiding Place" and to James B. Ison of Alaminos City for his work, "Edukasyon. Pangarap. Pag-asa."
"Estudyante sa Panahon ng Pandemya" by Lingayen resident Bonifacio G. De Guzman, Jr. took home first place for the Sculpture Category while Bolinao sculptors Marco Dispo Cañas and Wenny P. Licuanan won 2nd and 3rd place for their works, "Hope" and "Angkas Tungo sa Pangarap" respectively.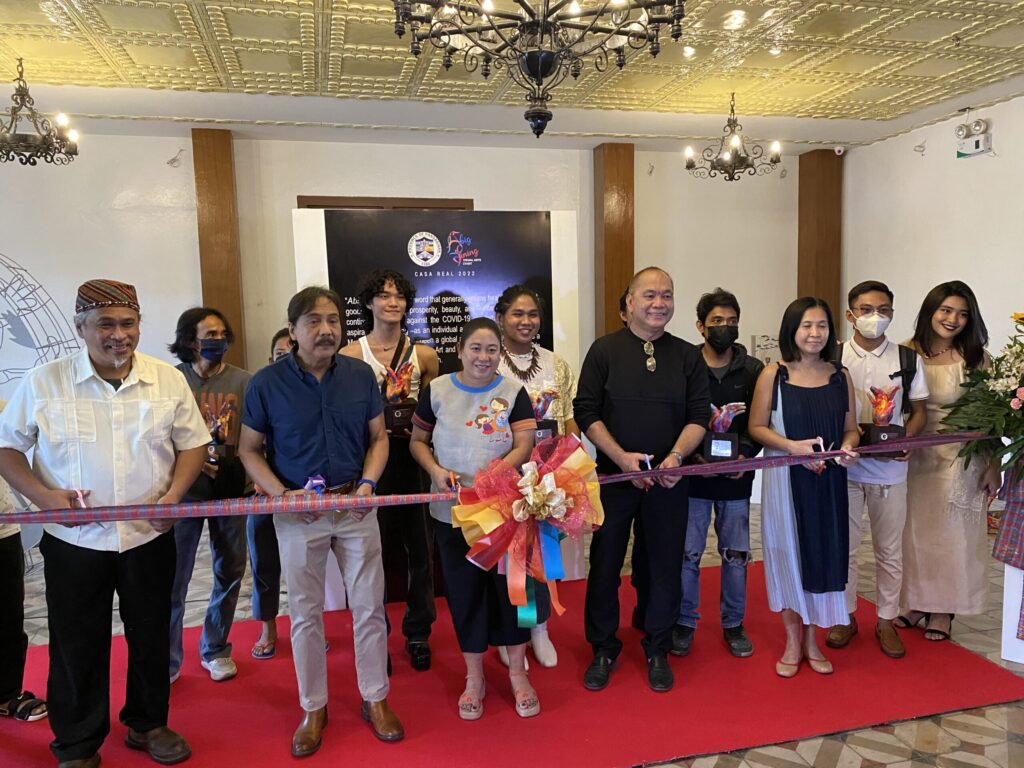 The ABIG SINING Visual Arts Exhibit at the ground floor of the Casa Real in Lingayen is open for public viewing on Tuesdays to Saturdays, from 9:00 A.M. to 4:00 P.M.
*In observance of Holy Week, the exhibit will be closed from April 14 to 17, 2022. It will be reopened on April 19, 2022.
/MCDG