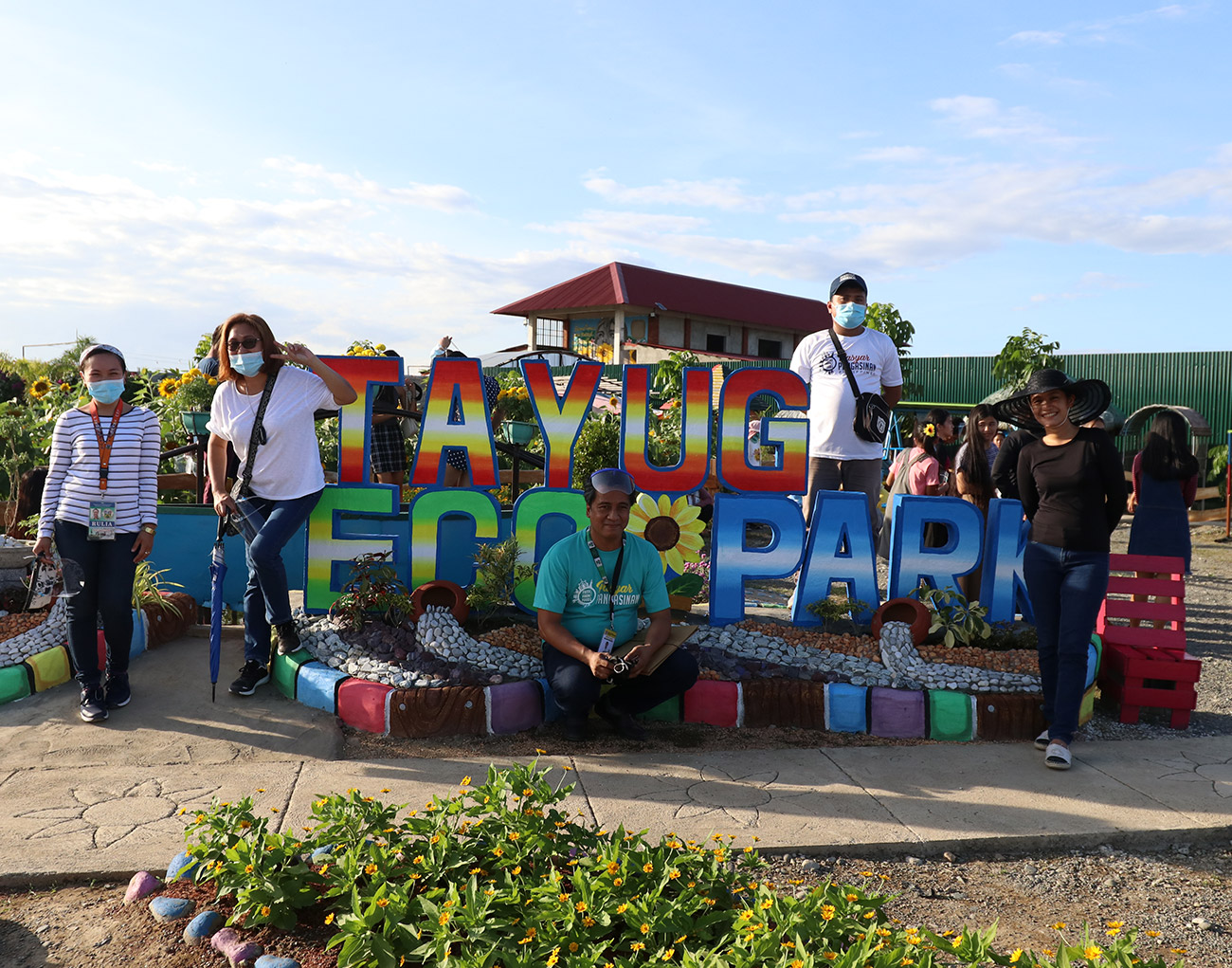 PTCAO Farm Tourism Site Validation and Inspection at Asingan, Pozorrubio and Tayug
Provincial Tourism and Cultural Affairs Officer Maria Luisa Elduayan, along with select staff from the PTCAO Technical Support and Services Division, conducted a farm tourism site visit and inspection in three LGUs last January 29.
The PTCAO team visited the farmers at Angat Buhay Center in Pozorrubio, a foundation that dedicatedly contributes in addressing the lack of means for quality education and to give hope and empower underprivileged and impoverished youth especially amidst the new normal through their farming efforts, with gardening a fundamental activity. The PTCAO team also visited the Asingan Agri-Tourism Park which is a 20-hectare family farm tended to share with visitors looking to bask in the beauty and serenity of nature that could only be experienced at a farm. The last farm to be visited was the Tayug Eco-Park, known to be the site of the first ever sunflower maze in the Philippines. Since its opening four years ago, the Tayug Eco-Park has become a must-visit tourist destination in Pangasinan not only for its iconic maze of sunflowers, but for the splash of nature's colors contributed by a variety of flowers and plants grown on the farm.
This farm tourism site visit is an initiative geared toward ensuring that Pangasinan's various tourist destinations are equipped and prepared for the re-opening of tourism in the province.
/MCDG & /FENM