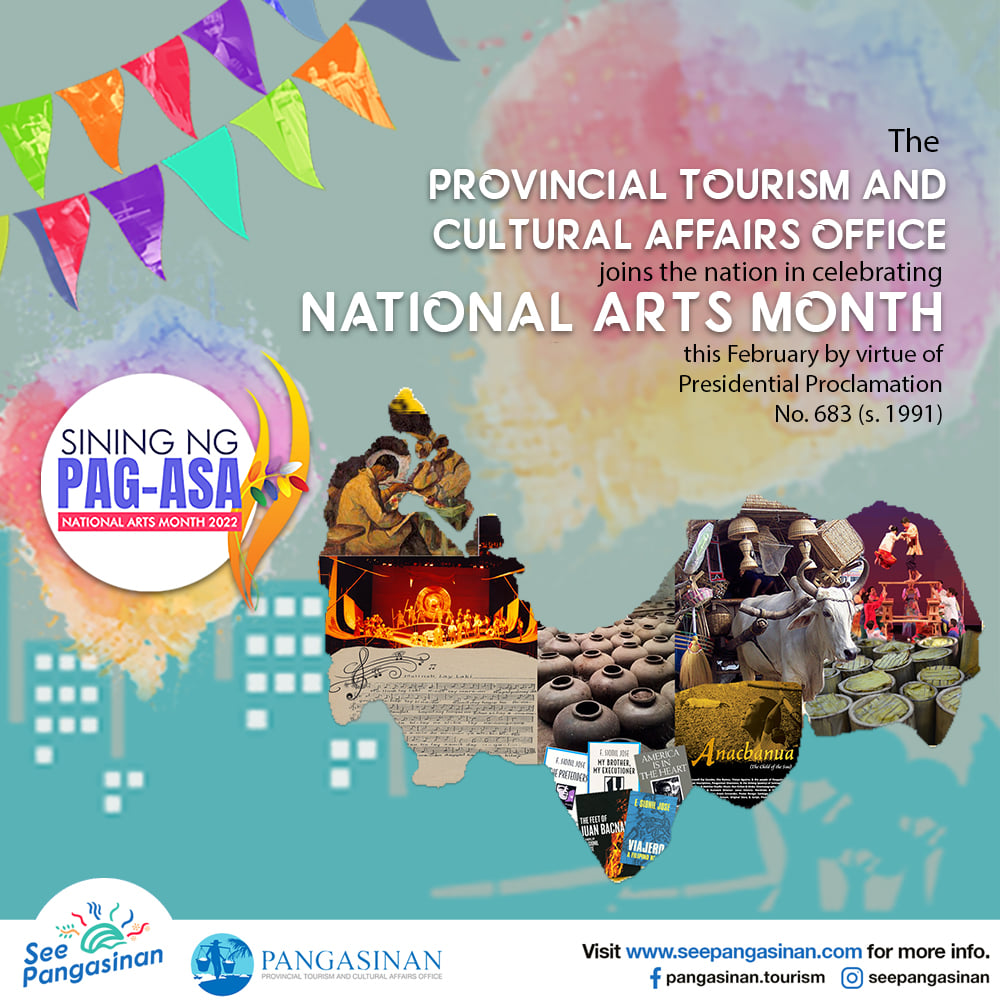 The Provincial Tourism and Cultural Affairs Office (PTCAO) joins the nation in celebrating National Arts Month this February with the theme, "Sining ng Pag-asa."
According to the National Commission for Culture and the Arts, the theme this year is to recognize art as a medium and expression of hope reflecting our creative ways of responding to the effects of pandemics, disasters, and other social realities, as well as the role of art in improving our lives in the community as Filipinos.
In line with this celebration, the PTCAO will be conducting the 2022 ABIG SINING: Visual Arts Competition from February 4 to March 25, 2022 with the theme, "ABIG: Healing in Art."
Read on to know the contest guidelines.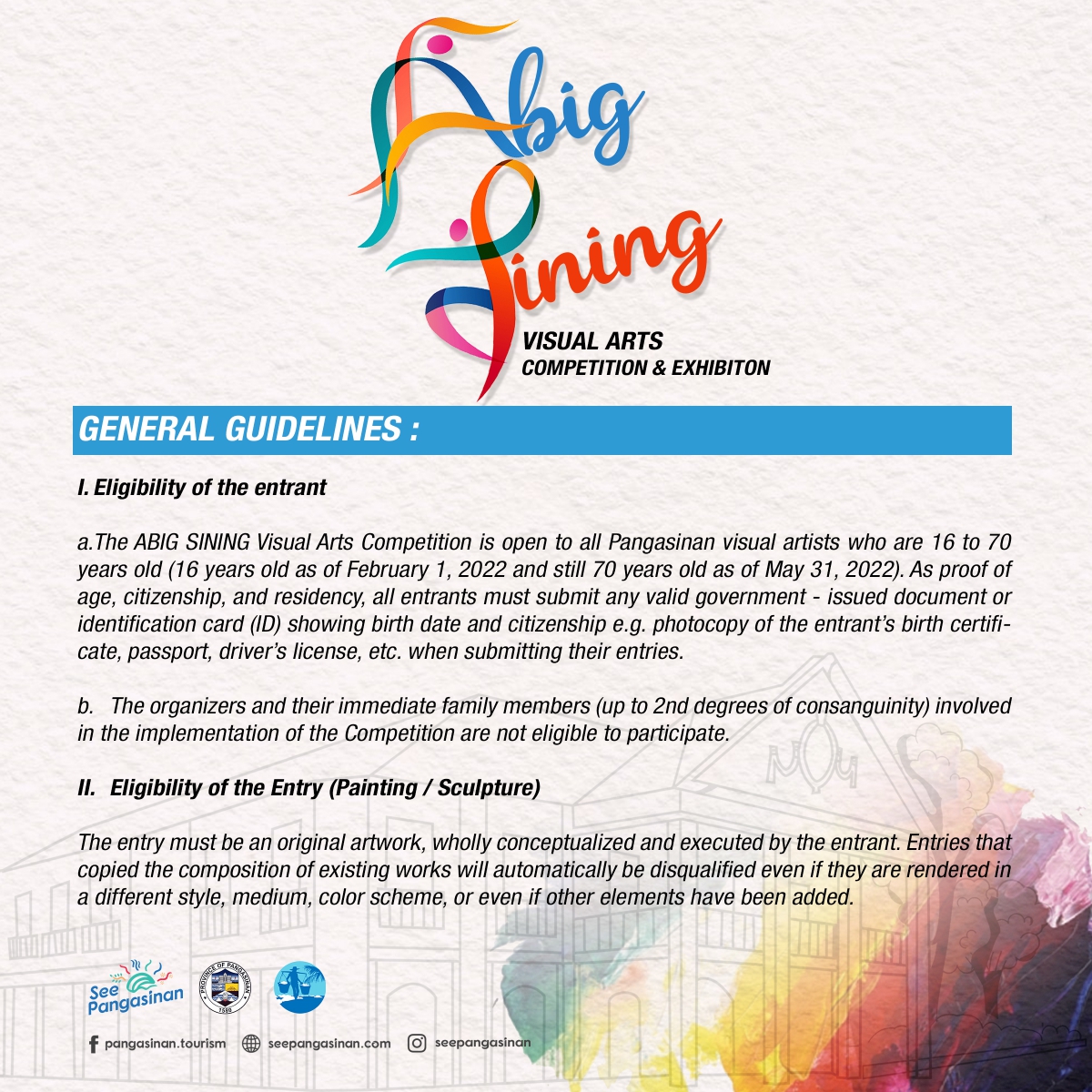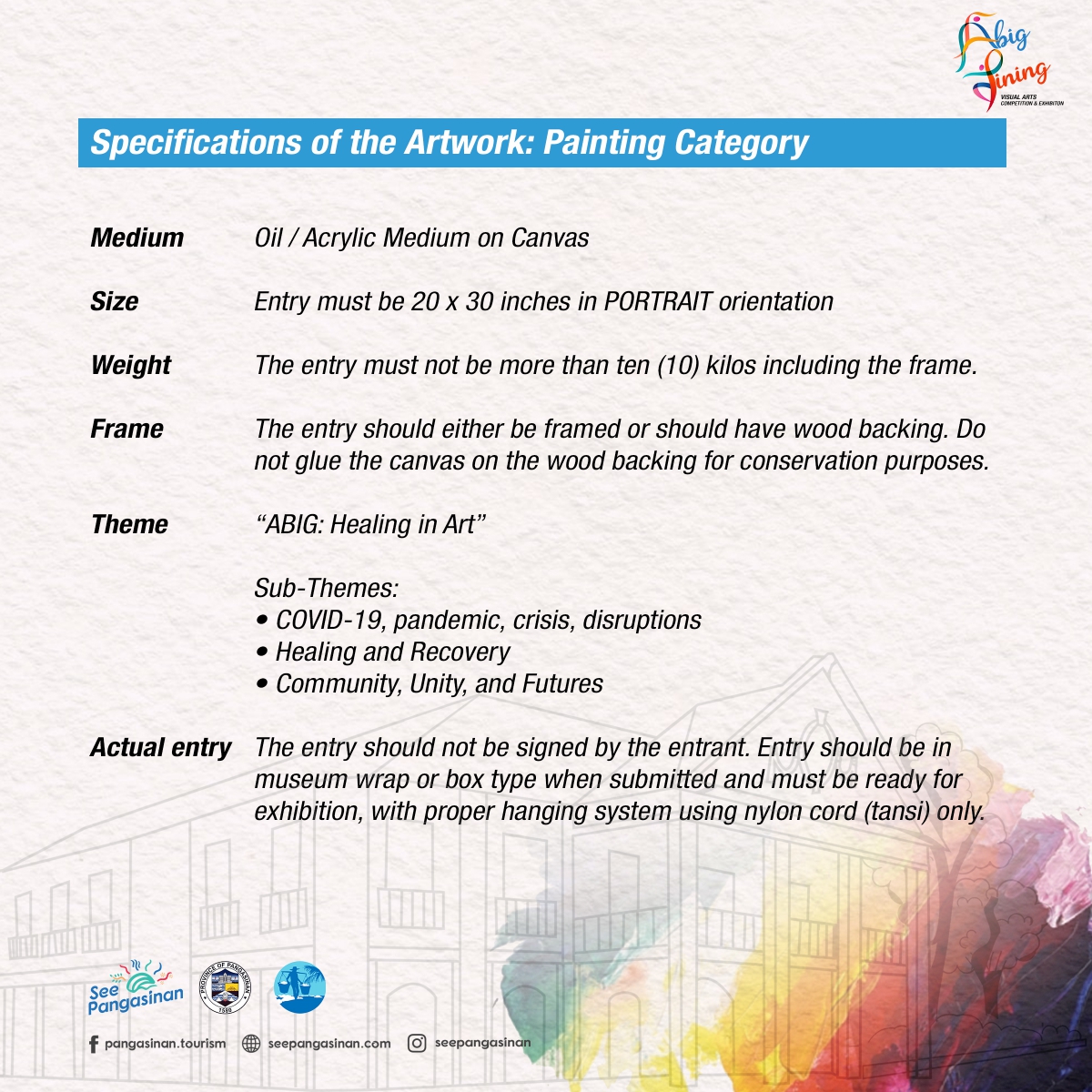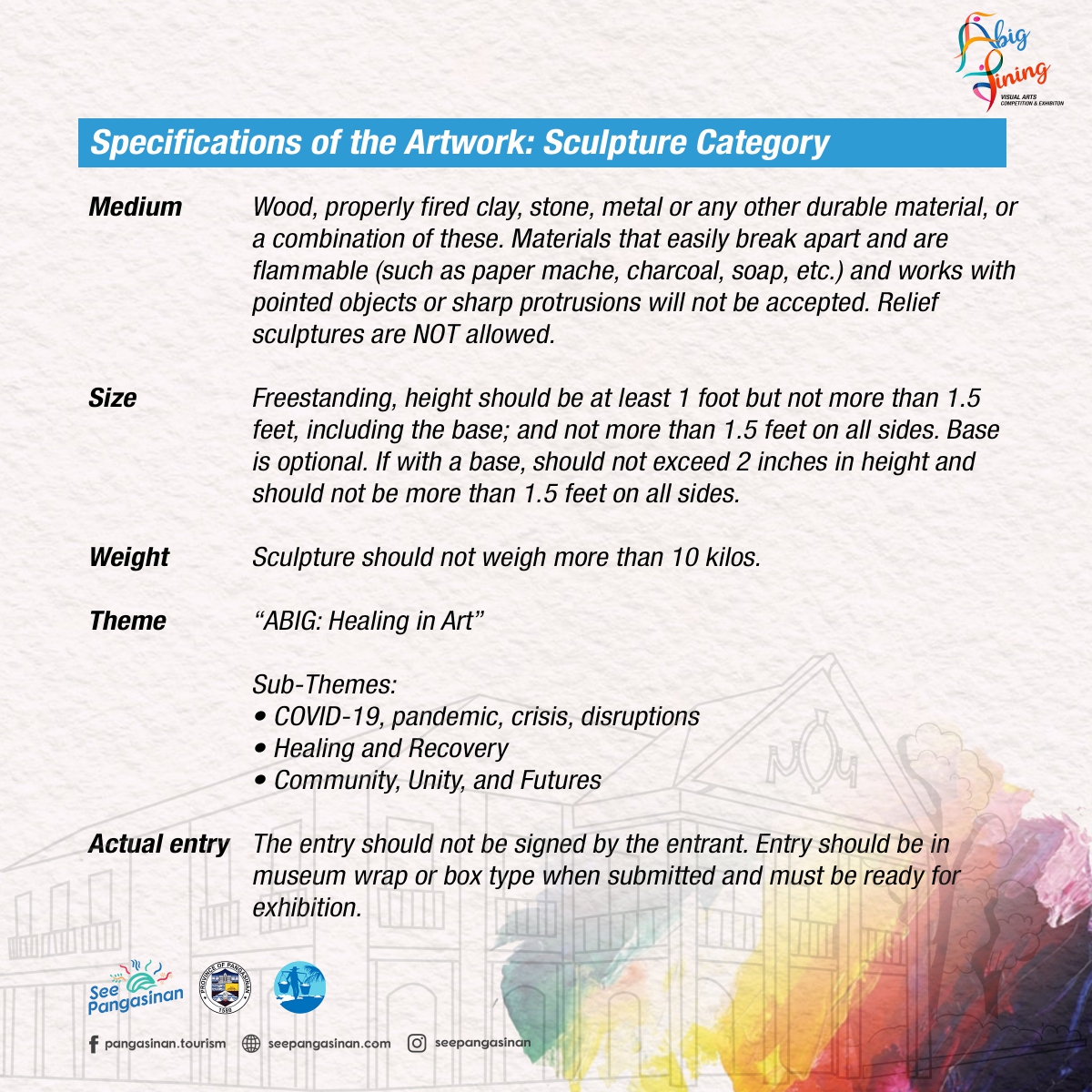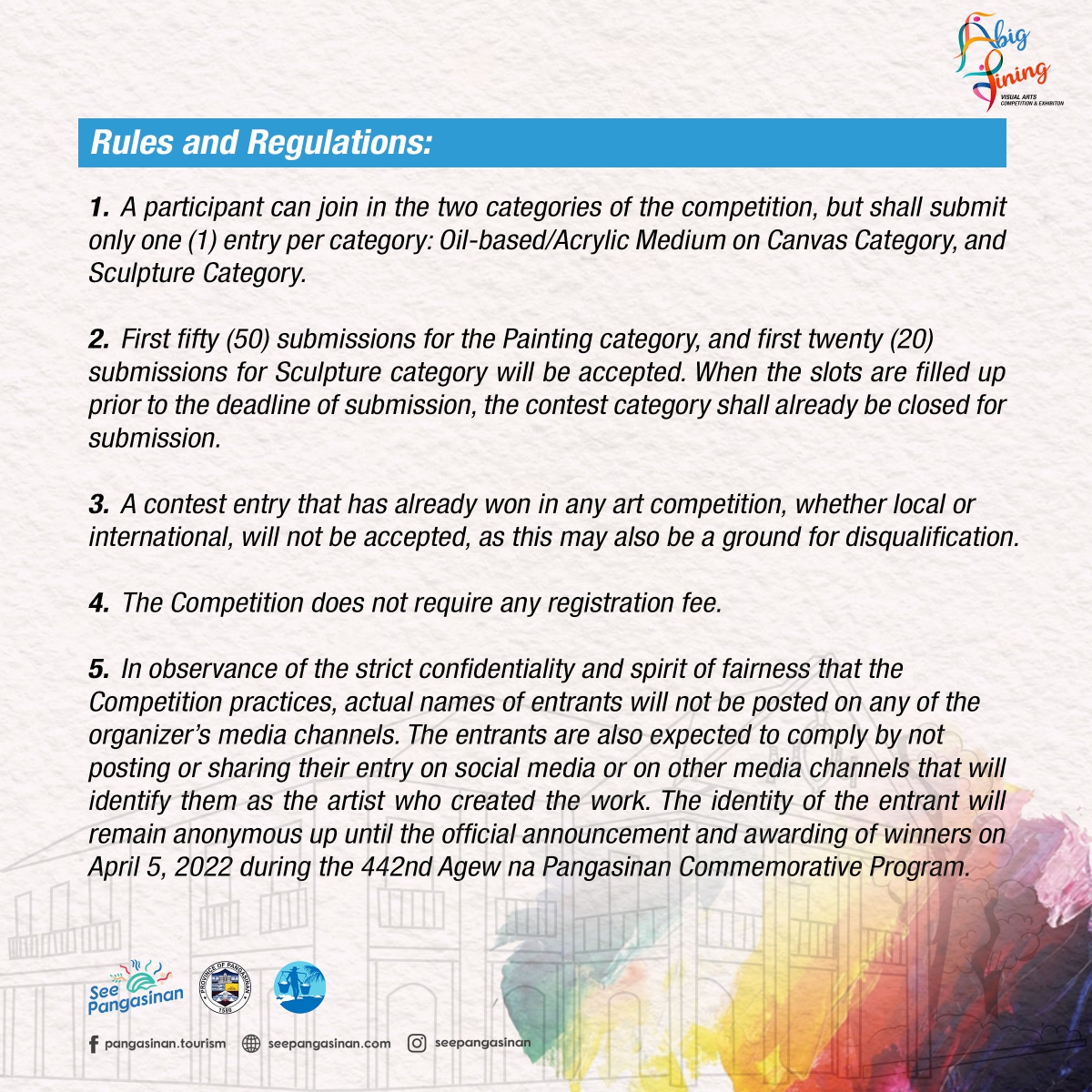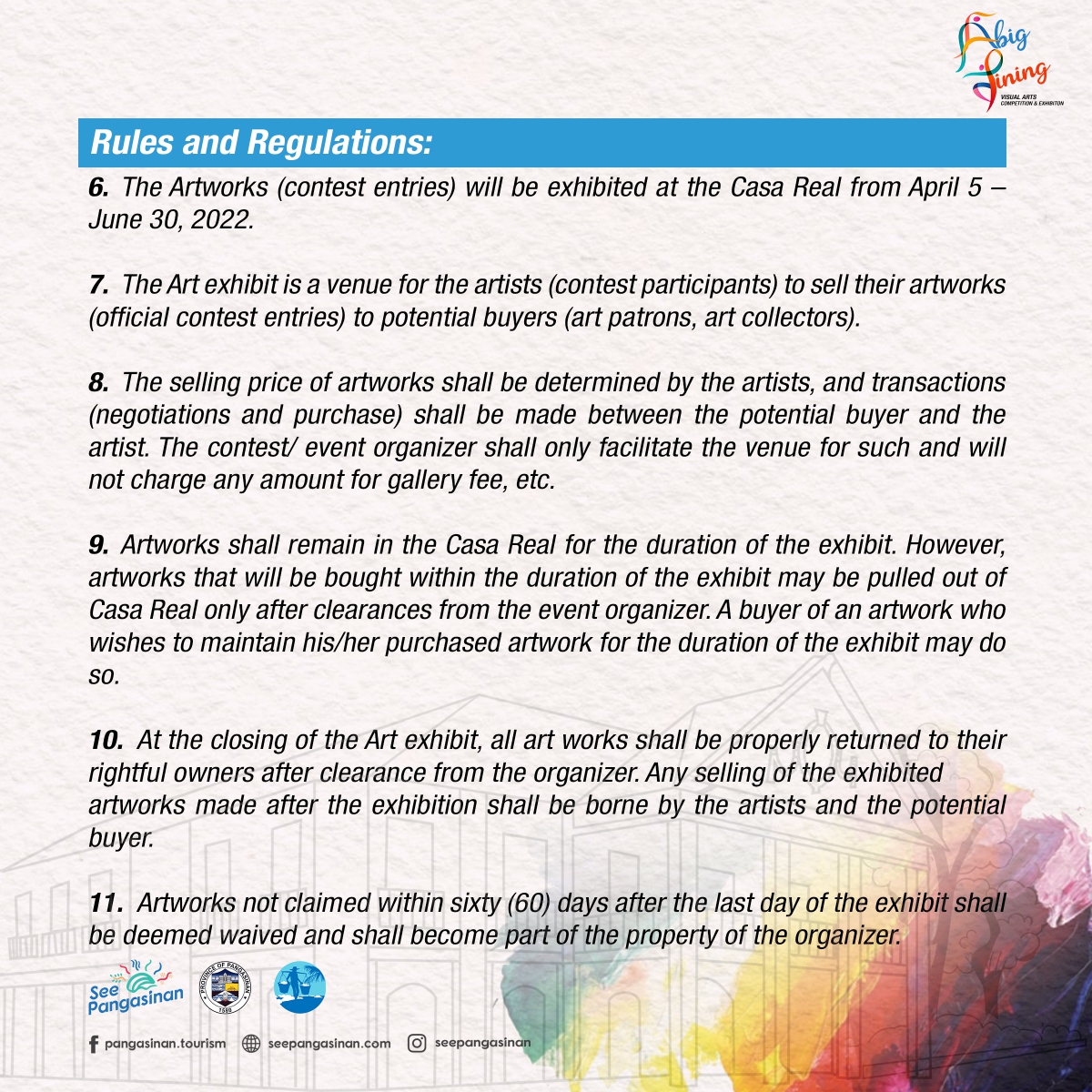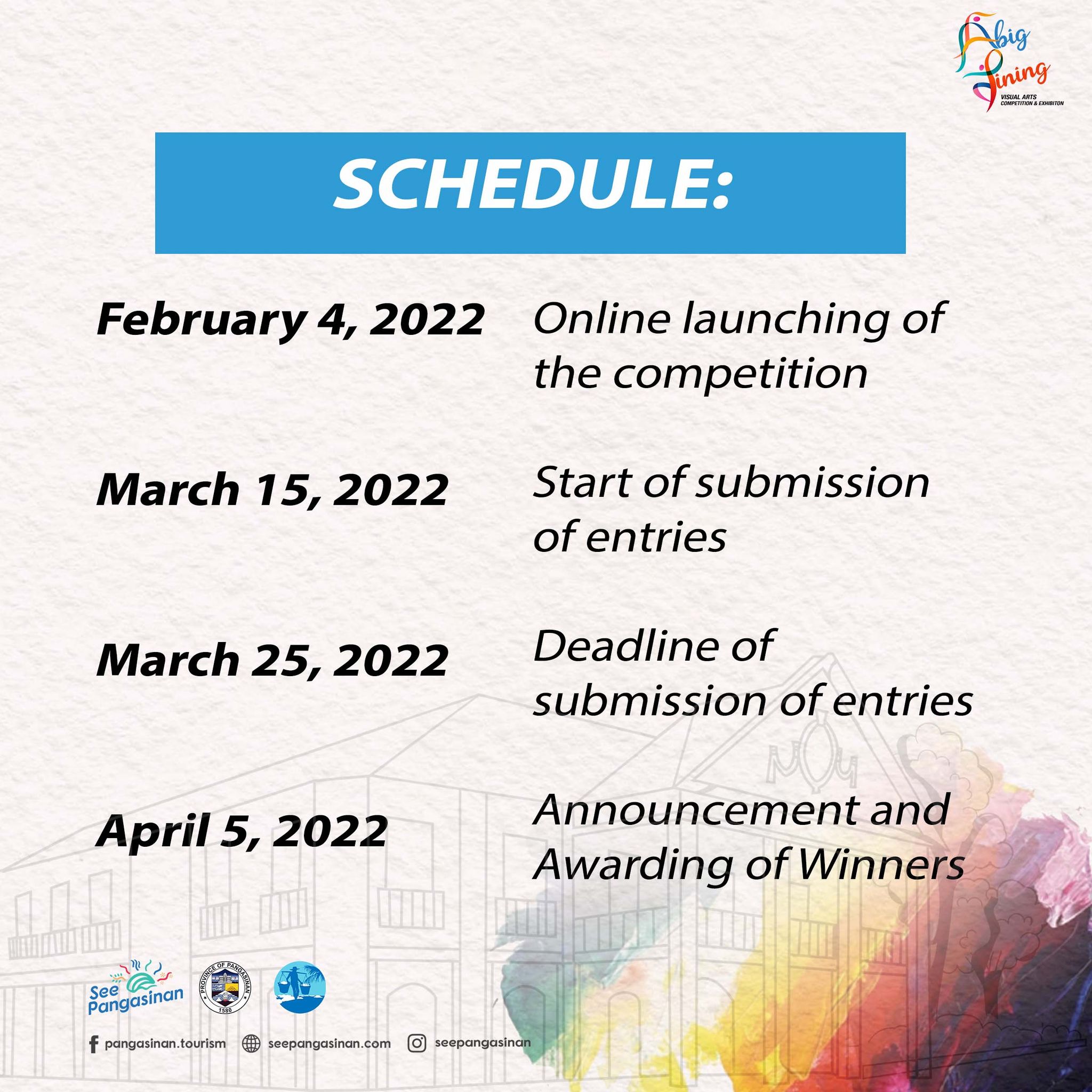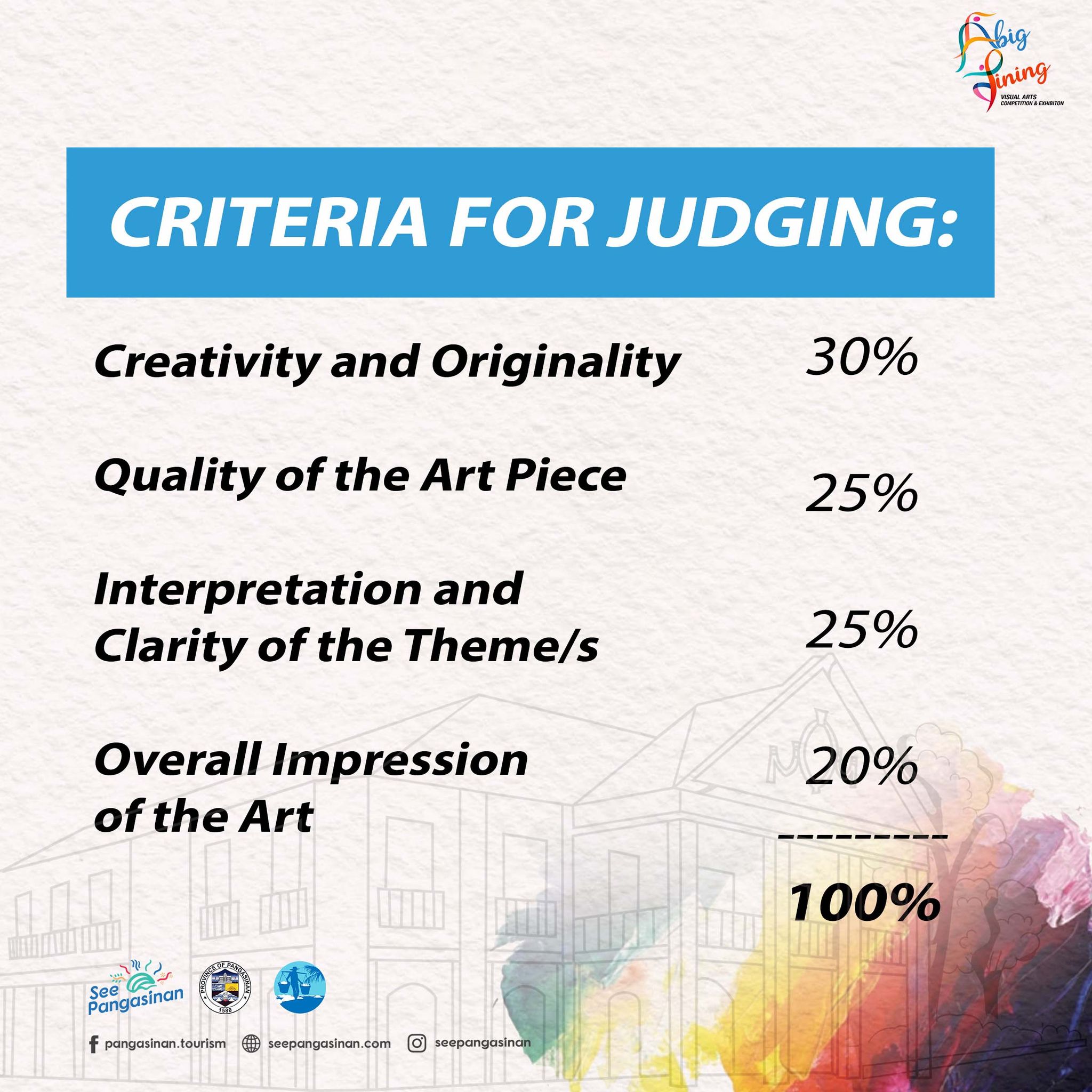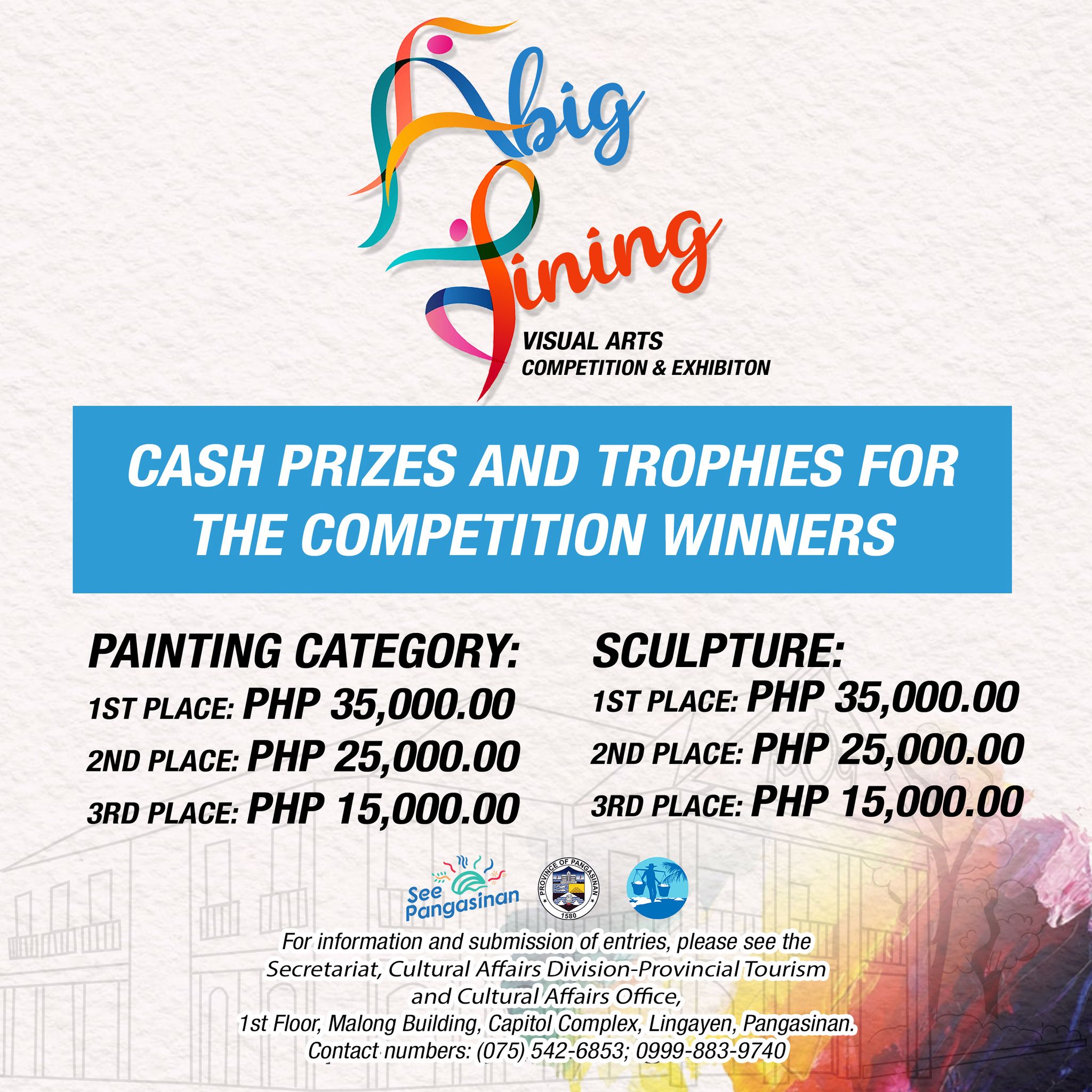 You may download the entry form here: https://drive.google.com/file/d/1whLGyh_LtUqBEX127kZ6lv1jcg2U9nm5/view?usp=sharing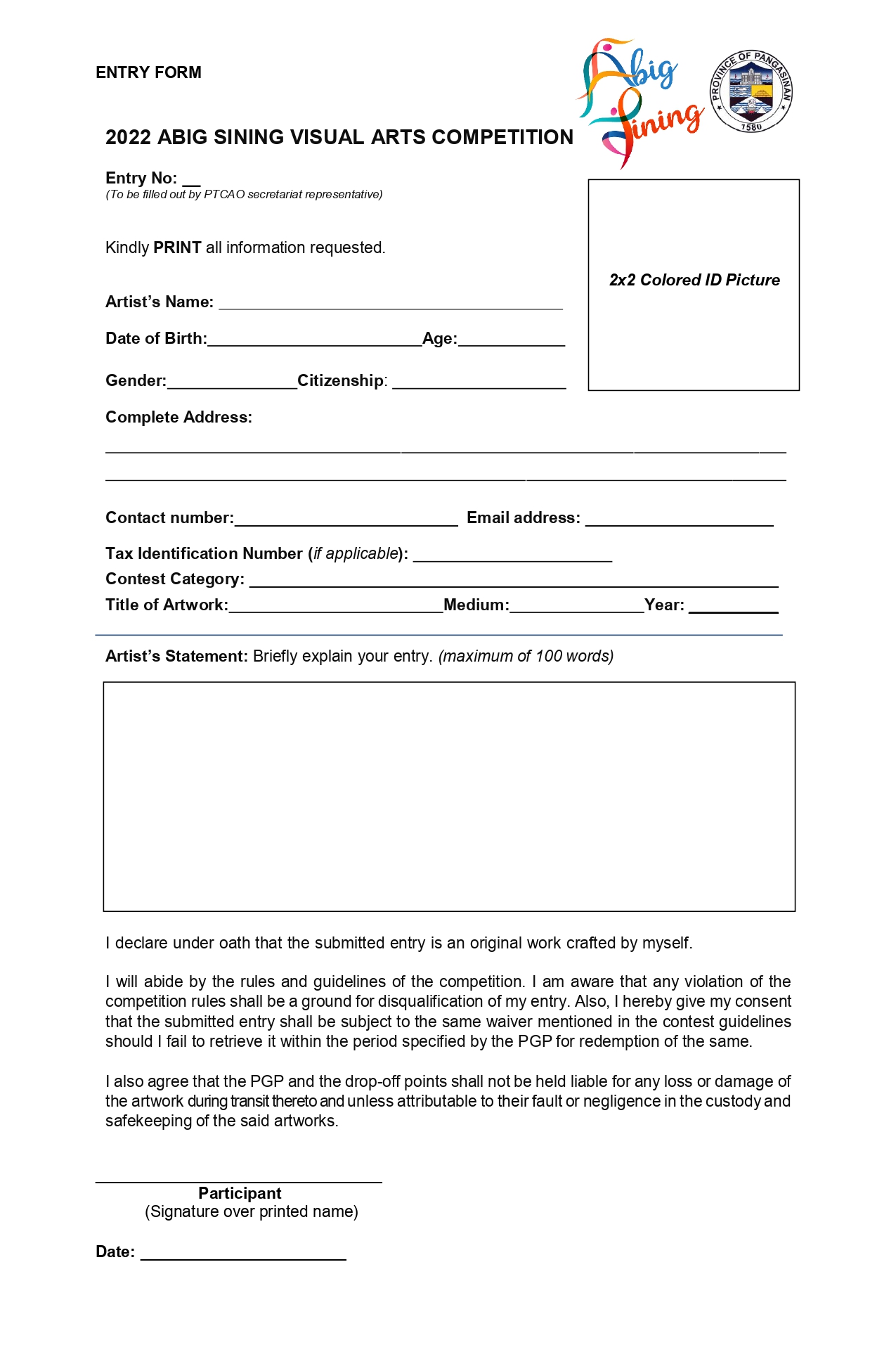 For more information and submission of entries, please see the Secretariat, Cultural Affairs Division-Provincial Tourism and Cultural Affairs Office, 1st Floor Malong Building, Capitol Complex, Lingayen, Pangasinan. You may also contact us at (075) 542-6853 or 09998839740.
/CAD