MANGATAREM, Pangasinan—Pangasinan Governor Ramon V. Guico III met with representatives from the Department of Energy and Natural Resources (DENR) Region 1, Manleluag Spring Protected Landscape (MSPL) and LGU Mangatarem for the third Tongtóngan: The Governor's See Pangasinan Listening Tours last September 28, 2022.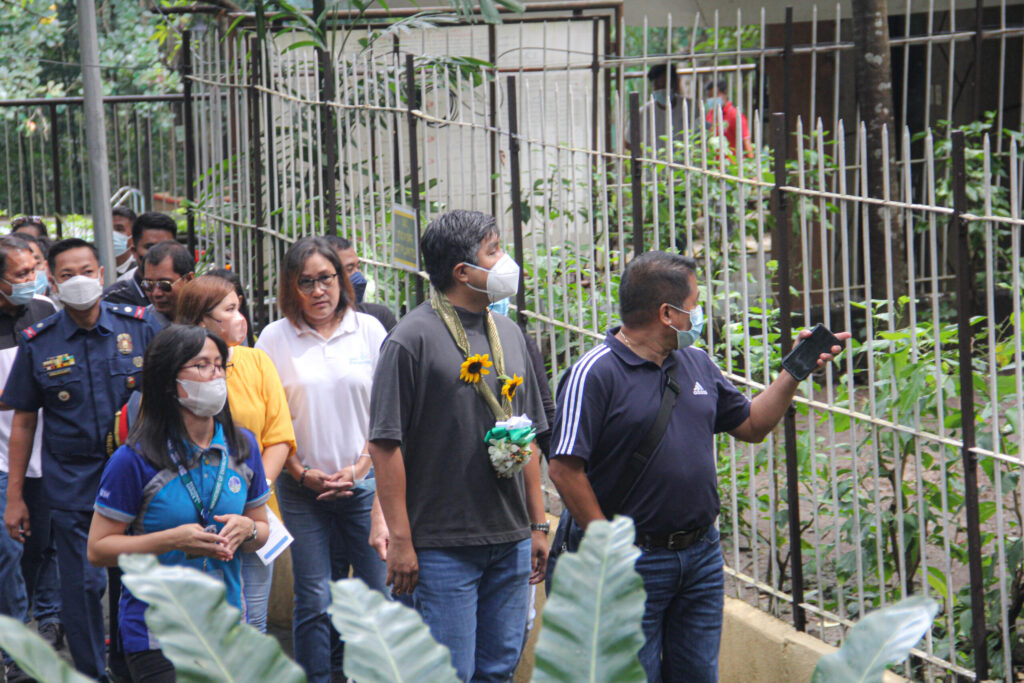 The third Tongtóngan listening tour saw Governor Guico in a dialogue with the DENR Region 1 and MSPL representatives which focused on the responsible conduct of tourism activities in protected areas as well as necessary interventions to continuously and sustainably preserve the environment and wild life within and surrounding MSPL. Present at the meeting were Sangguniang Panlalawigan Board Member Philip Theodore Cruz, Special Assistant to the Governor Von Mark R. Mendoza, Provincial Administrator Melicio F. Patague II, Provincial Tourism and Cultural Affairs Officer (PTCAO) Maria Luisa Amor-Elduayan, Provincial Environment and Natural Resources Officer (PENRO) Marlyn Bando, Mangatarem Mayor Ramil P. Ventenilla, and other local officials.
In a brief presentation, PENRO staff Gleshly Dee U. Castillo detailed the history and development of the MSPL throughout the years, starting in the 1960s. Due in part to its hot spring and rich biodiversity, the MSPL has been recognized as one of Pangasinan's known ecotourism sites, collectively developed in partnership with the Provincial Government of Pangasinan, the Department of Tourism, LGU Mangatarem, and the Team Energy Foundation. PENRO Bando also detailed the current facilities of the MSPL as well as a quick overview of the site's status in terms of tourist arrivals, accumulating roughly 49,000 visitors yearly.
In his message, Governor Guico shared how it was his first time visiting MSPL and further elaborated how the site was important to the local tourism industry.
"Importante ang turismo dahil ito 'yong makakapagbigay ng pinaka mabilis na employment at pagkakakitaan sa ating mga kababayan (Tourism is important because this is what gives our townsfolk the fastest source of employment and income)," Governor Guico stated.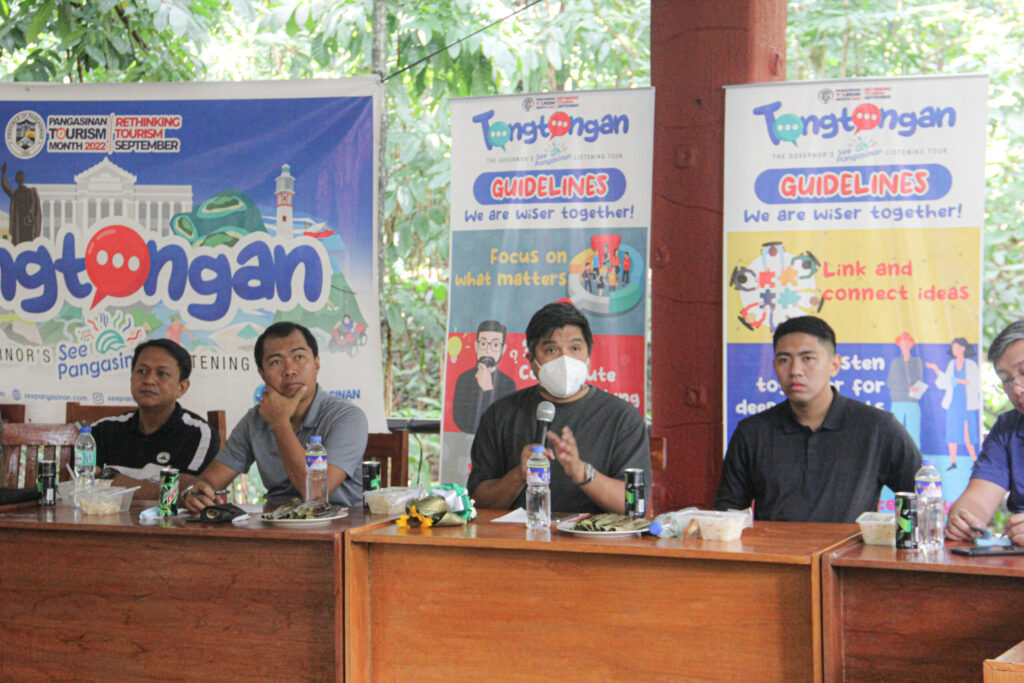 Concerned by recent border/boundary disputes between Pangasinan and neighboring provinces arising, Governor Guico asked the officials present if there had been any similar problems in Mangatarem. He likewise elaborated the issue surrounding Barangay Malico in San Nicolas and how this was being claimed by Nueva Vizcaya.
"We will never give up Malico, San Nicolas to Nueva Vizcaya. We will fight for it," Governor Guico declared.
Issues and concerns such as old facilities, inadequate utilization of space, lack of personnel and security, insufficient funds for upkeeping and site development, unpaved roads hindering accessibility to the site and barangays around it, and environmental hazards such as wildfires caused by locals burning in nearby forest areas were raised during the Tongtóngan proper.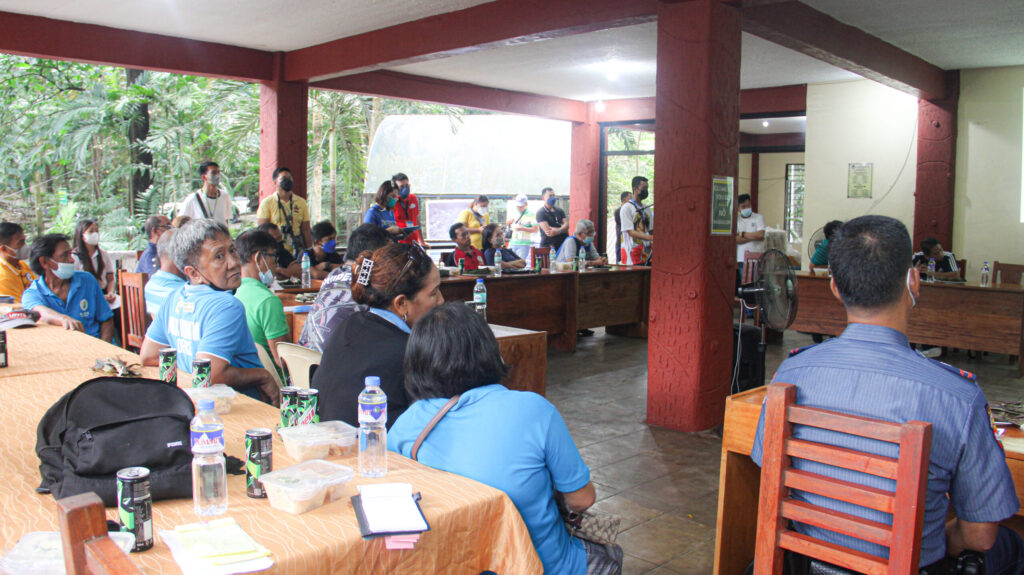 In response, Governor Guico called for the assistance of local chief executives for the formulation of sustainable livelihood programs for locals to take part in and likewise be discouraged from practicing harmful and dangerous activities in the forest areas. He also proposed various activities that can be done in MSPL such as horseback riding, ATV riding, camping (especially for boy scouts and girl scouts), and an educational "tree tour." While MSPL has since ceased the acceptance of overnight stays since the onset of the pandemic, Governor Guico suggested the construction of tree houses where visitors can further immerse themselves in nature. Governor Guico urged the MSPL management to collaborate with private investors such as the Palafox Associates, a known multi-disciplinary firm in the Philippines that specializes in architectural design and urban planning. With regard to assistance in managing the Daang Kalikasan, Governor Guico advised the officials of LGU Mangatarem who were present to set up a business establishment (e.g., a café) somewhere along the Daang Kalikasan where they can earn funds to help sustain the scenic road once the authority over the said road has been duly transferred to Mangatarem by the Department of Public Works and Highways.
The Tongtóngan meeting ended successfully with an acknowledgement of all concerns and issues as well as comments, suggestions, and a renewed and strengthened partnership and collaboration for the development of MSPL and other ecotourism sites in the province of Pangasinan.
/MCDG
Phots: KFC