Believed to have come into existence around 2 million years ago, the Hundred Islands is a spectacle of a total of 143 islands and an additional island during low tide. It is the first national park in the Philippines, as declared by former President Manuel L. Quezon on January 14, 1940. Each island has its own charm but the entire coast boasts a magnificence and uniqueness that can only be found in Pangasinan.
Governor's Island
Previously known as Primicias Island after former Gov. Cipriano "Tito" Primicias, Jr., this island is famously known for being the site of guests from the local TV show, "Pinoy Big Brother". This island is also equipped with a zip line that connects with nearby Virgin Island, making it easier for visitors to transfer between islands. The Governor's Island also has a view deck where visitors can see the breathtaking view of the Hundred Islands. Aside from nature's art, people can also visit the Joseph the Carpenter statue sculpted by the artist Cyril.
Virgin Island
Previously untouched due to a colony of sea snakes residing around the island (but has since disappeared, rest assured), the island was justly named so and has now become a quiet island where anyone could relax and readily transfer to Governor's Island via zip line or the 120-meter pontoon bridge connecting them. Although the reef surrounding it is currently being rehabilitated, visitors can look forward to exploring a cave where they can meet the gorgeous Cyril, a mermaid statue commissioned by Alaminos City's former Mayor Arthur Celeste.
Marcos Island
Named after former President Ferdinand E. Marcos, the island has a "12 foot plunge challenge". Visitors can trek to cliffs where the approximately 12-feet deep lagoon (depending on the tide) and its aquatic creatures are waiting at the base. The lagoon leads out into the open water where one can easily return to the beach.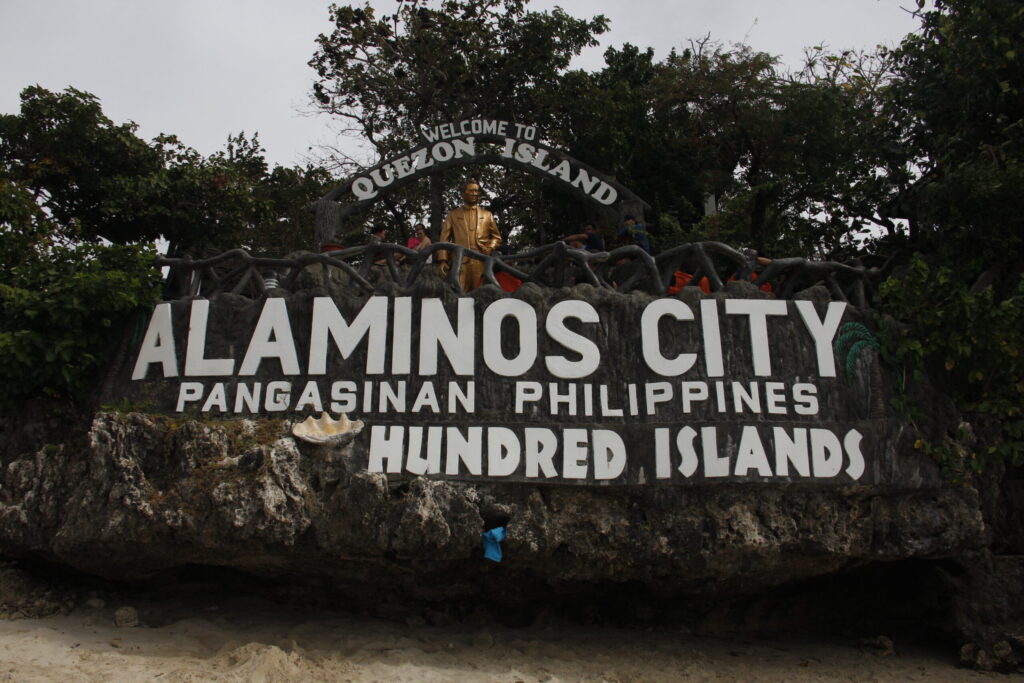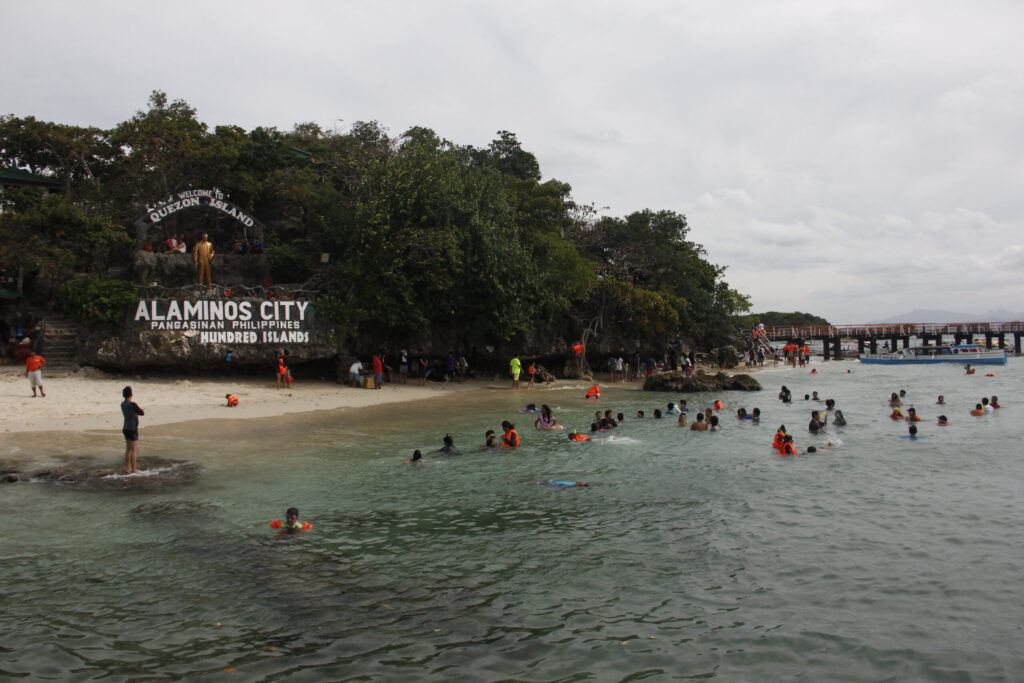 Quezon Island
Paying tribute to former President Manuel L. Quezon, the president who declared Hundred Islands as the country's first national park in 1940, the Quezon Island houses a statue of the late president welcoming visitors and a scenic panorama of the island as they glide from one end of the island to another via the mini zip line there. A two-floor restaurant can also be found on the island, its staff ever ready to serve visitors as best as they can.

Pilgrimage Island
What was once known as Martha Island, the Pilgrimage Island stands out among the rest of the islands with the 56ft statue of Christ the Savior standing at the island's peak. The island is also known to be one of the most visited site for Visita Iglesia during Holy Week as pilgrims will traverse the entire island to find the 14 Stations of the Cross as depicted with life-size statues.