LINGAYEN, Pangasinan—The Provincial Government of Pangasinan, through its Provincial Tourism and Cultural Affairs Office and in partnership with the MAVI Art Gallery, formally opened the Dagop Datëk Visual Arts Exhibit at the Casa Real in Lingayen, Pangasinan last October 24, 2022.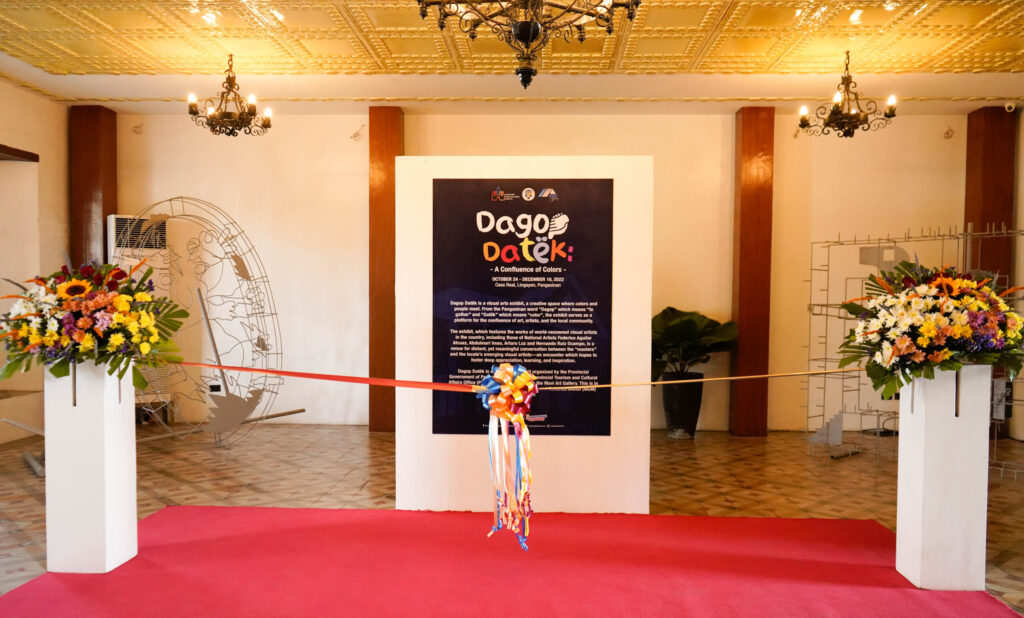 The month of October is declared as Museums and Galleries Month by virtue of Presidential Proclamation No. 798, s. 1991, where it honors and highlights the importance of museums as homes of Filipino culture and heritage, an important aspect in strengthening national identity and pride of place.
Dagop Datëk is a visual arts exhibit, a creative space where colors and people meet. From the Pangasinan word "dagop" which means "to gather" and "datëk" which means "color," the exhibit serves as a platform for the confluence of art, artists, and the local community. It is a venue for distant, yet meaningful conversation among the "masters" and the locale's emerging visual artists—an encounter which hopes to foster deep appreciation, learning, and inspiration.
During the exhibit's formal opening, Governor Ramon V. Guico III was joined by Vice Governor Ronald DG. Lambino and his wife, Atty. Melanie S. Sia-Lambino, Second District Board Member Philip Theodore E. Cruz, Third District Board Member Vici M. Ventanilla, Provincial Administrator Melicio F. Patague II, Provincial Tourism and Cultural Affairs Officer Maria Luisa Amor-Elduayan, Binalonan Mayor Ramon Ronald V. Guico IV, and Lingayen Vice Mayor Mac Dexter G. Malicdem, who represented Lingayen Mayor Leopoldo N. Bataoil, Pangasinan Heritage Society, Inc. President Arabela V. Arcinue, owner/proprietor of MAVI Art Gallery Rosalin Borja Ordoña, and other art enthusiasts and patrons.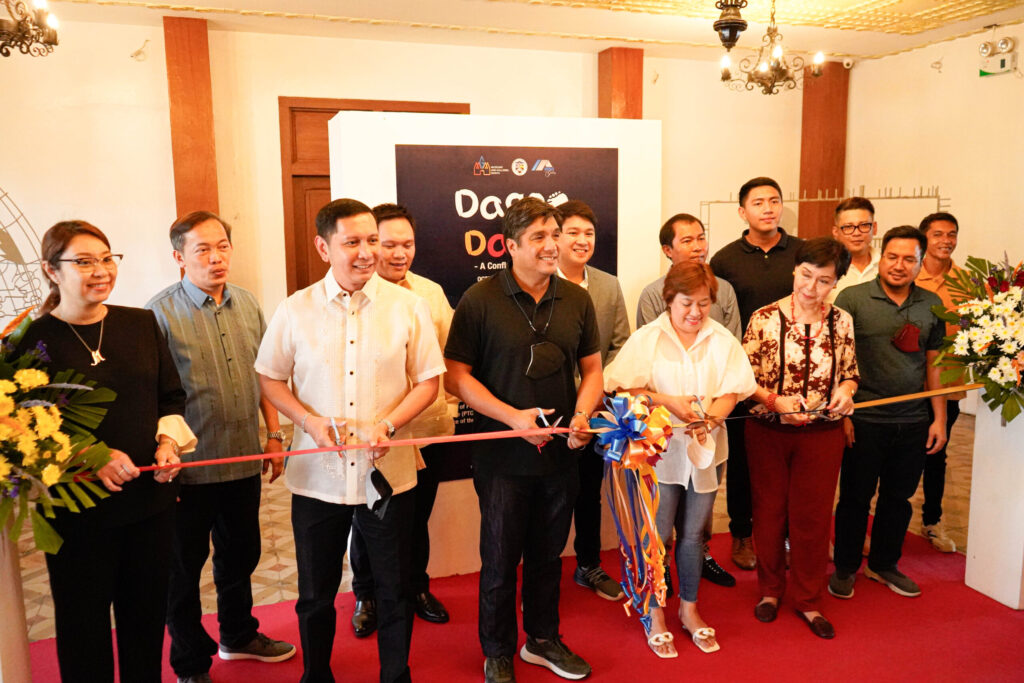 In his brief speech, Governor Guico emphasized the importance of the presence of art in a community, citing his past endeavor during his last term as mayor in the town of Binalonan during which he prioritized their creative economy and the town's culture and heritage.
"For me kasi, a developed and progressive community or town should have artworks installed. And 'yon pong mga kababayan natin doon, should have an appreciation of the arts kasi pag wala pong arts, hindi po makulay ang buhay natin, 'di ba? (And our townsfolk there should have an appreciation of the arts because without [the] arts, our lives would not be colorful, right?)" Governor Guico shared with the visitors present at the Casa Real.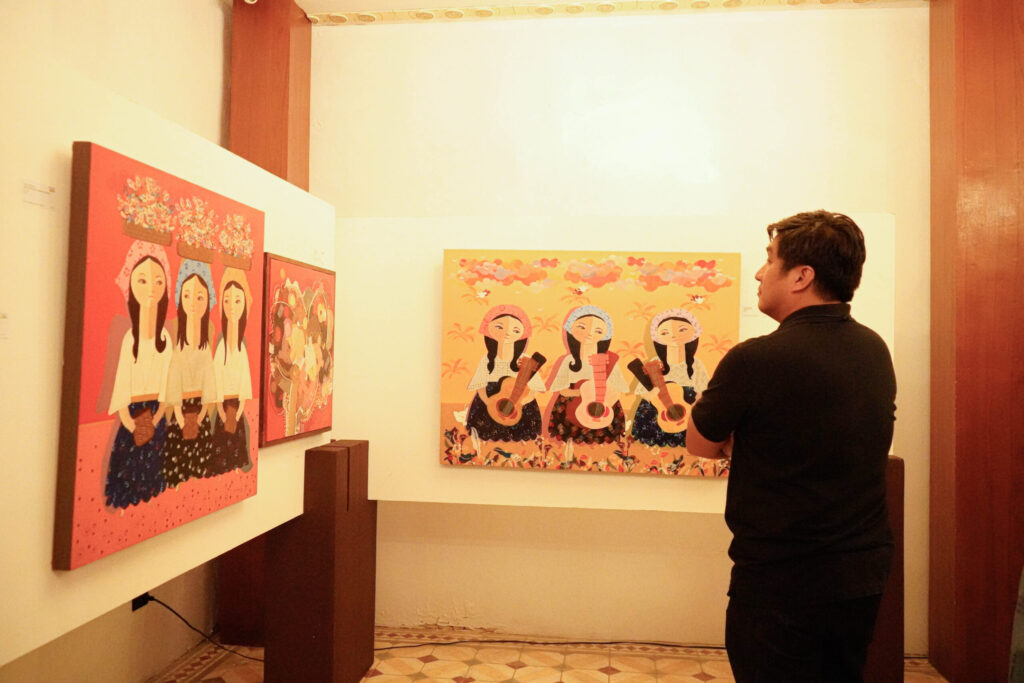 Since his inauguration as the 31st governor of Pangasinan last June 29 2022, Governor Guico has expressly and consistently voiced out his support for the province's tourism industry and its culture, heritage, and art. Last September, in celebration of Pangasinan's Tourism Month, Governor Guico visited Natividad, Alaminos City, and Mangatarem where he listened and had dialogues with various tourism stakeholders during the conduct of Tongtóngan: The Governor's See Pangasinan Listening Tours. In each visit, Governor Guico encouraged local communities to champion their respective town's and city's culture and heritage, likewise supporting the establishment of public parks and museums where youths can learn more about their province and their identity as Pangasinense.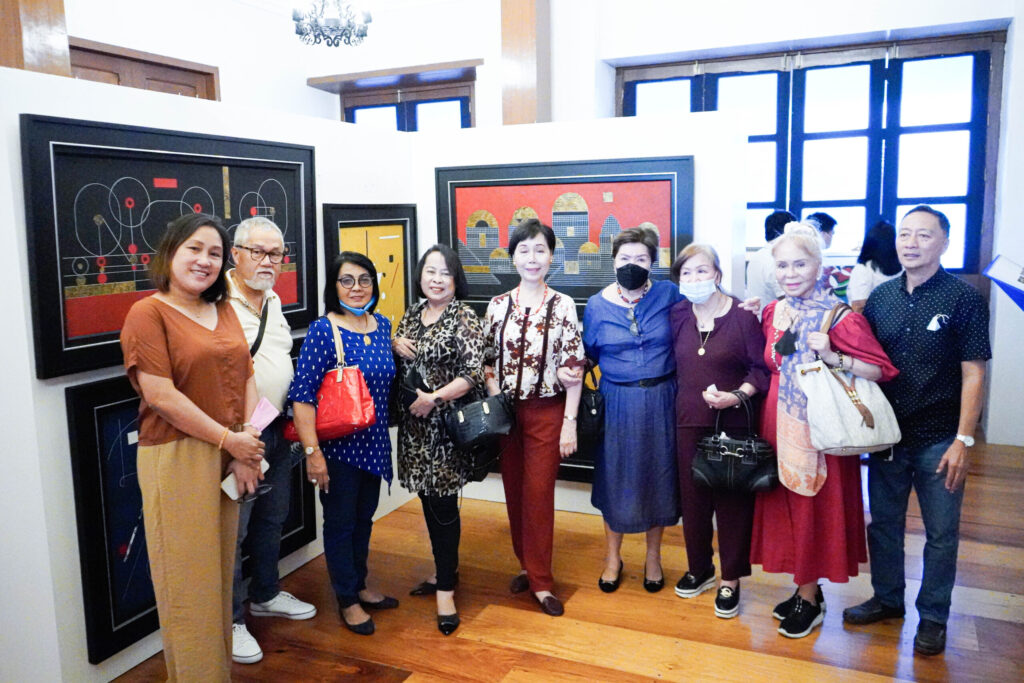 The exhibit is housed at the Casa Real, the future Pangasinan Provincial Museum. This is the first art exhibit hosted at the Casa Real that showcases works by four (4) National Artists for Visual Arts namely Federico Aguilar Alcuaz (2009), Arturo Luz (1997), Hernando Ruiz Ocampo (1991), and Abdulmari Asia Imao (2006). Works by notable Filipino artists like Manuel Baldemor, Angel Cacnio, William Cadag, Nell Campos, Eduardo Castrillo, Eberle Catampongan, Rafael Cusi, Ysa Gernale, Joseph Hilario, Joel Mahilum, Jun Martinez, Lauro Memje, Adrian Morales, Angel Moreno, Romulo Olazo, and Eman Santos are also displayed at the exhibit.
The art exhibit is open to the public on Mondays to Saturdays, from 9AM to 4PM and will run from October 25 to December 16, 2022.
/MBRR & MCDG
Photos: KFC