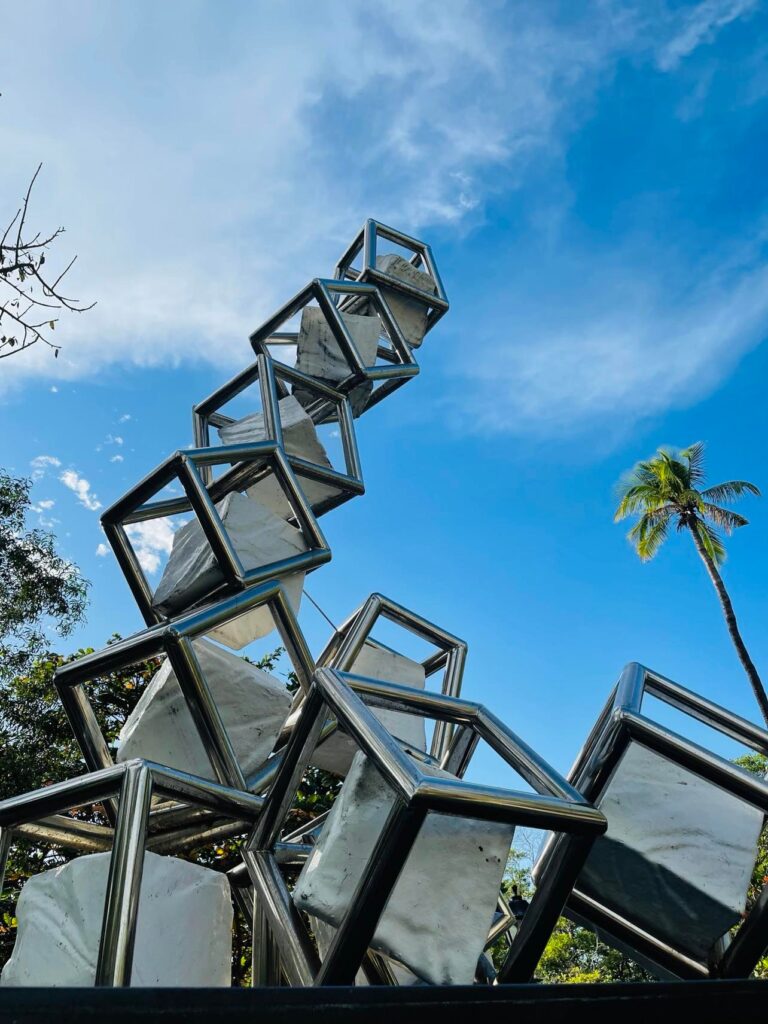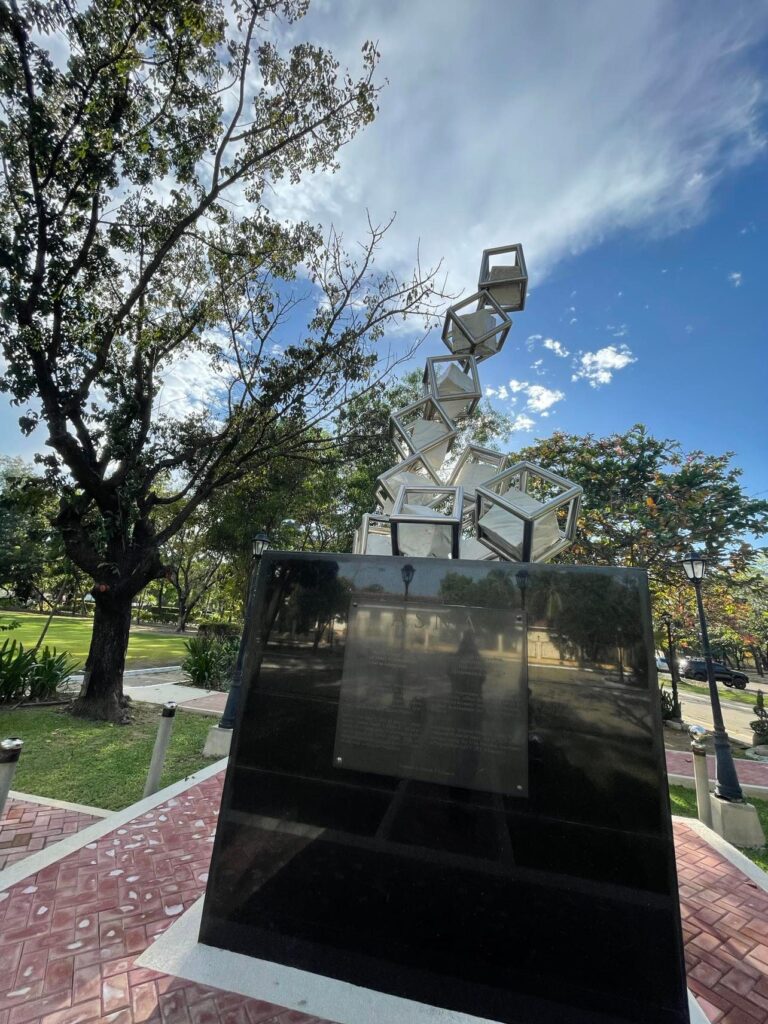 In Lingayen, the capital town of Pangasinan, lies the ASNA Monument. "ASNA" is an old Pangasinan word for "asin" or "salt," the main product of Pangasinan.
First unveiled beside the Sison Auditorium on April 5, 2011 during the 431st Agew na Pangasinan, the monument is composed of several fibre resin cubes that symbolize salt cubes.  These cubes are attached to stainless pipes and connected together in an upward position. The monument is placed on top of a platform made of jet black granite.
A sculpture by Ernesto V. Elduayan, it is a tribute to outstanding men and women of Pangasinan. The provincial government confers the ASNA Award annually to Pangasinenses with exceptional services and achievements in the fields of government and community service, arts and culture, medicine, agriculture and aquaculture development, mass communications, business and entrepreneurship, science and technology, education, law, and sports.
The monument was transferred to its new site beside the Veterans Memorial Park en route to the beachfront.