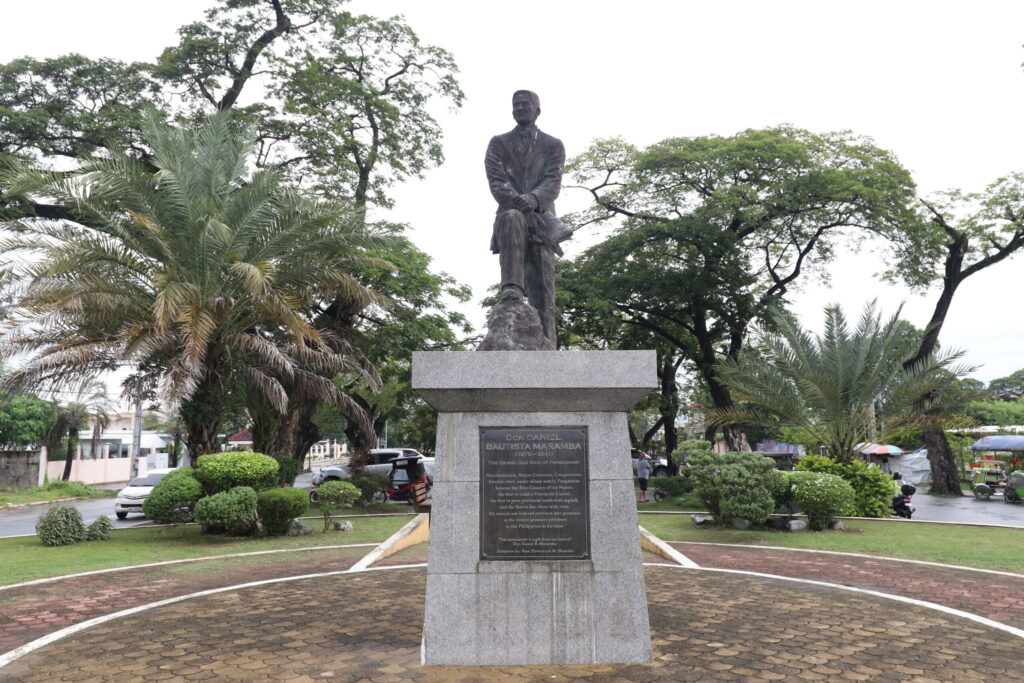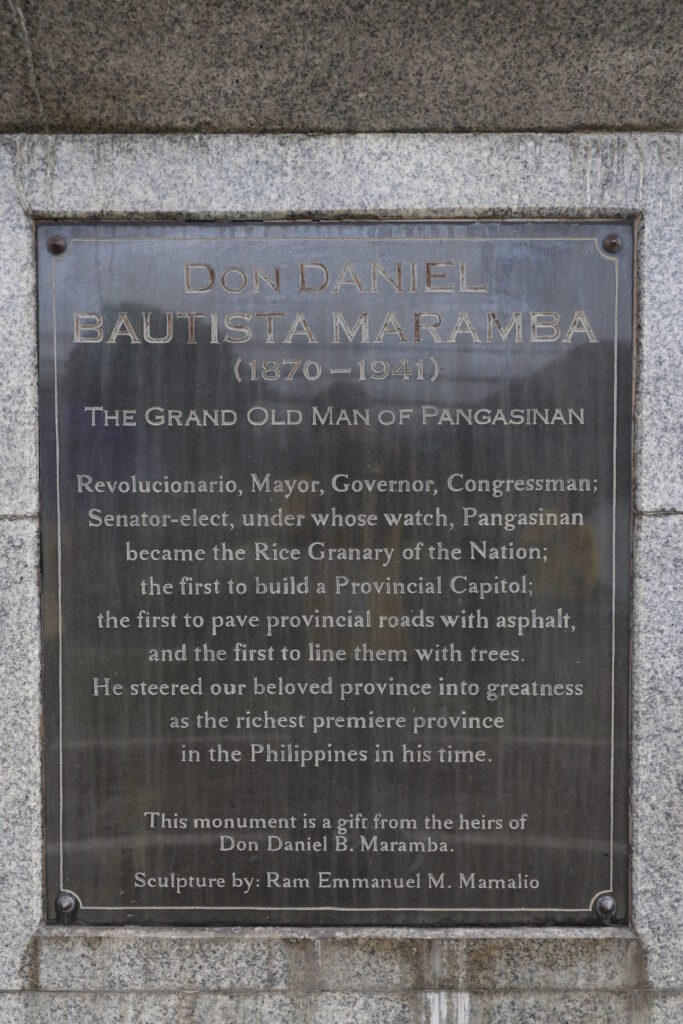 Don Daniel Bautista Maramba was the Municipal President (now mayor) of Sta. Barbara from 1907 to 1908, and the seventh Governor of Pangasinan from 1916 to 1922. He is dubbed as the "Grand Old Man of Pangasinan."
It was during his time as governor when the construction of the Provincial Capitol Building was started in April 1917 and was finished in December 1918. The Capitol today houses the offices of the Governor, Vice Governor and Provincial Board Members, and the session hall of the Sangguniang Panlalawigan.
The Maramba monument was unveiled in April 2007 in recognition of his life and contributions to Pangasinan. It is located in Maramba Boulevard, Lingayen, Pangasinan, which was named after him.